News story
Car manufacturers celebrate record year
2016 saw 1.7 million cars manufactured in Britain.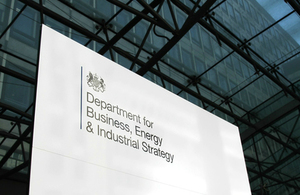 Last year saw a 17-year high in the number of cars built in the UK, official SMMT records have revealed. In 2016, 1.7 million cars came off the production line, up 8.5% on the year before.
Demand from overseas has helped to drive this increase with more than 1.3 million cars destined for export to over 160 countries. The manufacture of premium brands has helped make the UK the second biggest producer of premium cars after Germany.
With a car rolling off the production line every 20 seconds, and with over 163,000 people employed in the industry, the UK auto sector has seen a real revival.
Business Secretary Greg Clark welcomed the news:
Our modern industrial strategy will make the UK one of the most competitive places in the world to grow a business and these figures show why the UK automotive sector has such a vital role to play as we build on our strengths and extend excellence into the future. We are providing long-term investment and support, so that all our auto companies, and the vital supply chain it supports, can strive for even greater success in 2017.
Government is continuing to back the UK auto sector. That is why, on top of the £1 billion government and industry has committed to research and development, a further £390 million, announced at Autumn Statement, will be invested to develop and accelerate the transition to cleaner, connected and autonomous vehicles, strengthening the UK's position as a leader in this vital sector.
Alongside this, the Automotive Investment Organisation, created in 2013, has already helped create or safeguard 20,000 jobs in the UK automotive supply chain and secured £1.5 billion in new capital investment.
Published 26 January 2017