News story
Candidate selected for Ofcom Chair
Dame Patricia Hodgson selected as Government's preferred candidate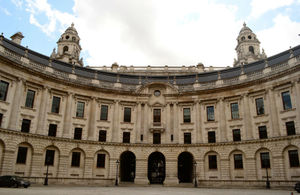 The Government has announced that following an open recruitment process the Deputy Chair of Ofcom, Dame Patricia Hodgson has been chosen as their preferred candidate.
Maria Miller, the Secretary of State for Culture, Media and Sport has now written to John Whittingdale OBE MP, Chairman of the Culture, Media and Sport Select Committee. The Committee will now hold a pre-appointment hearing with Dame Patricia on 17 December 2013.
The Committee's conclusions will be considered carefully before deciding whether or not to proceed with the appointment. The appointment of the Ofcom Chair will be made on merit and a fair, open and transparent process, regulated by the Commissioner for Public Appointments.
The term of the outgoing chair, Colette Bowe, ends on ends on 31 March 2014.
Published 4 December 2013