Government response
Cancer Research UK's campaign about the Early Diagnosis Workforce
The Department of Health's response to the Cancer Research UK campaign.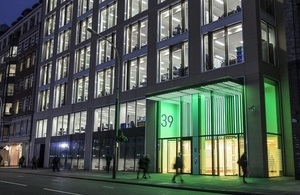 In September, Cancer Research UK (CRUK) started a campaign urging the government to train and employ more NHS diagnostic staff.
This is the government's response:
Cancer is a priority for this government and survival rates are at a record high, with 7,000 more people surviving cancer compared to 3 years ago. This is thanks to great efforts to diagnose cancer earlier and the incredible care cancer staff provide patients day in and day out.
The government knows it needs to get the right staff in place. This is why Health Education England will publish a comprehensive cancer workforce plan by the end of the year. NHS England will continue to drive forward implementation of the independent Cancer Taskforce's recommendations, as the department strives to save an extra 30,000 lives a year by 2020.
Published 6 October 2017