Press release
CAN group strikes gold with Investors in People award
Stephen Crabb: "A key part of our plan for growth is to build a skilful and dynamic workforce in Wales"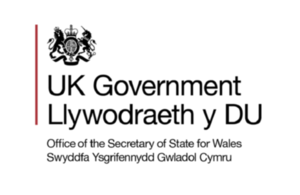 A Pembrokeshire engineering company which supports one of Wales' major oil refineries has struck gold after being awarded an official accolade for the way it looks after its staff.
CAN, the company responsible for inspection services at Valero has been awarded the gold standard by Investors in People, recognising best practice in people management.
The CAN Group is one of the leading providers of engineering, inspection and maintenance solutions worldwide and has played a key part in the Valero refinery operation since 2000.
With almost 50 local employees, CAN offers an impressive traineeship programme worth over £20,000 per person, well paid jobs with enviable career prospects, and the opportunity for employees to go back to college and university on a weekly day release. Only 8% of companies in Wales awarded Investors in People status achieve the gold accreditation, placing them among the best in the country.
Secretary of State for Wales Stephen Crabb, who will unveil the plaque, said:
A key part of our plan for growth is to build a skilful and dynamic workforce in Wales.

CAN are a great example of what can be achieved when employers take the time to support and train their staff. Thanks to the strong training and development opportunities on offer, they now have a highly skilled and effective workforce. I am pleased they are receiving the recognition they deserve.

It's important that Welsh employers strive for the best standards so we can retain a workforce able to help companies compete both here and abroad.
CAN Group Contract Manager Chris Davies said:
The Investors in People Gold accreditation awarded to CAN Group at Pembroke Refinery is a huge success for the entire CAN workforce.

CAN have held the Inspection and Rope Access Services contract here for fifteen years and are proud to employ nearly 50 highly skilled staff at the refinery, with significant training opportunities and career prospects.

This award is recognition of the strong emphasis we place on raising standards and investing in our workforce to the future
Valero Vice President and General Manager of Pembroke Refinery Ed Tomp said:
CAN Group is an integral part of Valero's site workforce, and the work they do is incredibly important for the safe and reliable operation of Pembroke Refinery.

Their success in achieving this Investors in People Gold accreditation is testament to the importance placed by the energy industry on investing in the Welsh workforce both directly and through the vital supply chain that supports our sector.
NOTES TO EDITORS
HM Government founded Investors in People in 1991 to help organisations make the most of their employees by championing best practices in people management and equipping organisations with the tools for success.
To date over 15,000 organisations across 75 countries hold the prestigious accreditation - including Welsh organisations Royal Mint and Lawson Civil Engineering & Utilities Ltd.
Published 25 June 2015