News story
Camp Bastion protectors receive Afghanistan medals
Soldiers who thwarted a rocket attack on Camp Bastion in February have been awarded their richly-deserved Afghanistan campaign medals.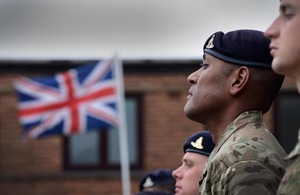 The soldiers of 20 Battery, 16 Regiment Royal Artillery, who used specialist intelligence-gathering equipment to provide surveillance and early warning of attacks, returned from Afghanistan last month.
Lieutenant James Brackley commanded the Automated Sense and Warn detachment, responsible for the 24-hour operation of the force protection systems within and around the Camp Bastion complex, that warned the troops of the February attack.
Lance Bombardier Frisby said:
We sounded the initial alarm and everyone then hit the deck. No-one was injured. We didn't have too many attacks, so it was quiet from that point of view, which is clearly a good thing. But it was good experience.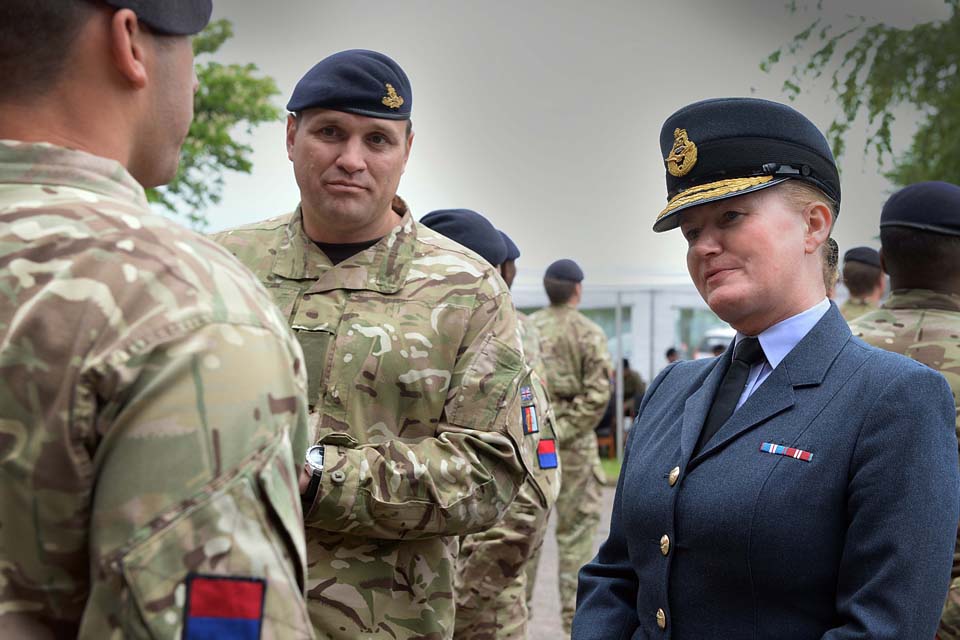 The battery was deployed on Operation Herrick 17 from September 2012 to April 2013. In addition to their role protecting Camp Bastion, the battery was also involved in battle management (BM) and base intelligence, surveillance, target acquisition and reconnaissance (ISTAR).
The BM cell, commanded by Major Tim Osman, worked with a small team in HQ Task Force Helmand (4th Mechanized Brigade) controlling and co-ordinating International Security Assistance Force (ISAF) and Afghan National Security Forces operations across the province.
Lieutenant Mike Lewis commanded the troop in the base ISTAR role, providing daily surveillance and security coverage of over 21 ISAF locations and surrounding areas during the tour, utilising specialist surveillance and intelligence-gathering equipment.
The soldiers' Operational Service Medals were presented at St George's Barracks in North Luffenham on 30 May by Air Commodore Jane Millington in recognition of the regiment's air defence role working alongside the RAF. Four soldiers from the Royal Electrical and Mechanical Engineers who provided technical support to 20 Battery were also on parade.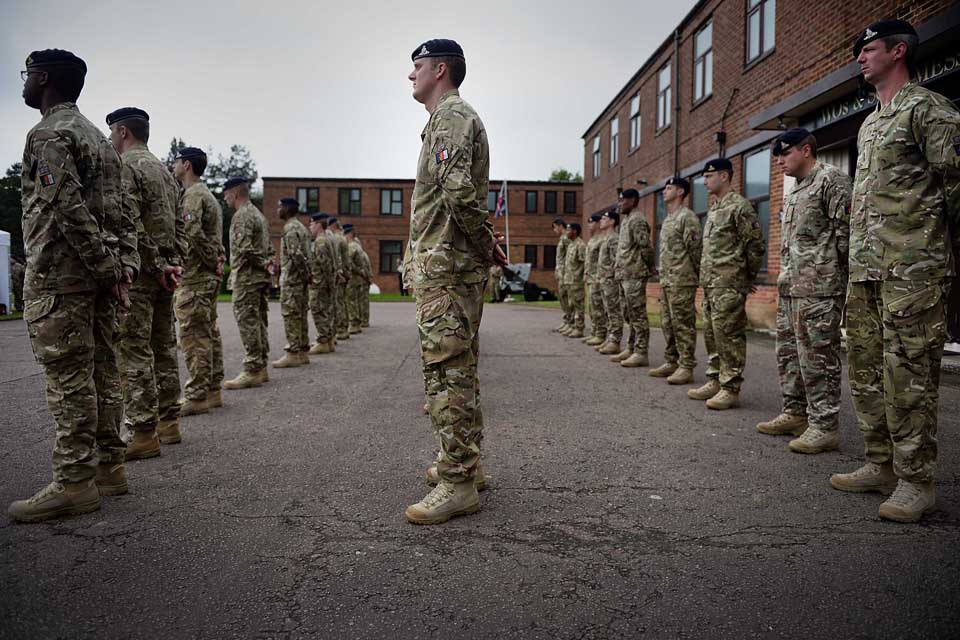 Major Osman said:
All the soldiers can be proud of the job they have done. After some relaxation and family time we will start preparing for our next deployment to the Falklands in September, when we will return to our traditional role of air defence using the Rapier system.
16 Regiment Royal Artillery provides low-level air defence and is the only British Army regiment equipped with Rapier, a ground-based air defence missile system used for defending essential resources such as airfields and bases. Rapier consists of a launcher with 8 ready-to-fire missiles and incorporates a sophisticated surveillance radar and tracker system.
Published 5 June 2013