Press release
Call for more women to volunteer as mentors
Baroness Warsi has called for more women from all backgrounds to volunteer as mentors.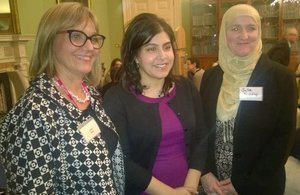 Ahead of International Women's Day 2014, Baroness Warsi has called for more women from all backgrounds to volunteer as mentors to support young women in realising their full potential.
Speaking at a Foreign and Commonwealth Office event that brought together over 100 women from Jewish and Muslim backgrounds, she called for a new wave of cross-community mentoring to help create new opportunities for young women and build strong lasting relationships both within and between faith communities.
The evening event celebrated the everyday examples of interfaith collaboration and provided a valuable opportunity from which to recruit more women into mentoring roles through the established interfaith programme run by mentoring charity, Mosaic.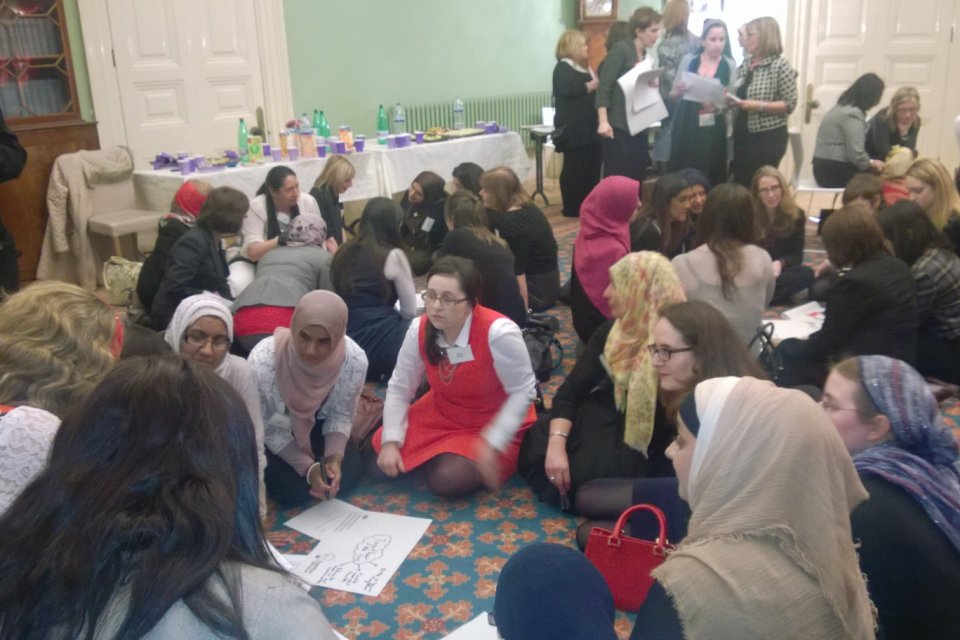 Baroness Warsi said:
Inspiring Change is this year's theme for International Women's day with a call to challenge the status quo for women's equality.

Events like tonight will go a long way to kickstarting a new wave of mentoring across all our communities and inspire women from all backgrounds to see the real benefits of becoming a role model.

I want to see a wider community of empowered women, supporting one another personally and professionally through mentoring relationships, creating new opportunities for young women and building strong lasting relationships between faiths.
Julie Sidiqui Executive Director of the Islamic Society of Britain said:
It is so important that relationships between Muslim and Jewish women in Britain are strengthened. We have so much to learn and benefit from each other. The calibre of women we had in the room from both communities is testimony to the commitment that is there and I look forward to seeing what great work can come from it.
Laura Marks Founder and Chair of Mitzvah Day said:
Celebrating and acknowledging the achievements of Jewish and Muslim women in leadership was so valuable but it really was so much more - the spirit and warmth of this group of women, most of whom had never met, was palpable with a desire to learn so much more about one another, and each other's faiths, and to take action to do a lot more good together.
Further information
See more information on International Women's Day 2014.
Founded by HRH The Prince of Wales in 2007, Mosaic's mentoring programmes create opportunities for young people growing up in the most deprived communities. Mosaic's vision is for all young people to be supported to realise their potential. With the help of volunteer mentors acting as role models, the aim is to bridge the aspirations-attainment gap. By linking young people with inspirational role models in this way, their confidence, self-efficacy and long-term employability is boosted. See more information on Mosaic.
Office address and general enquiries
2 Marsham Street
London
SW1P 4DF
Contact form http://forms.communiti...
General enquiries: please use this number if you are a member of the public 030 3444 0000
Published 7 March 2014