World news story
Call for bids in Kazakhstan: FCO Programme Fund 2017/2018
The British Embassy Astana is pleased to invite project bids for funding under the FCO's Programme Fund.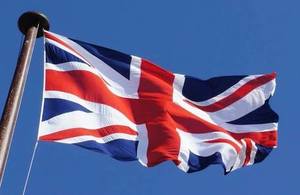 We are looking for projects that can be carried out during the financial year 2017/18. This year we are particularly interested in project proposals in either of the following areas:
Government accountability and anti-corruption
British Embassy Astana is looking for implementers to run projects on promotion of the government accountability and good governance for reduction of likelihood of corruption in Kazakhstan.
Professionalisation of state press services and local media
The UK government would like to support Kazakhstani media in the process of reaching the highest professional standards. British Embassy Astana aims to contribute to the development of open and diverse media environment.
The detailed terms and reference for each of the priority areas are available below
Projects must have a clear purpose supported by achievable and measurable outcomes. All project proposals should be able to establish a clear and identifiable link between the activities planned and the expected results.
British Embassy Astana will fund projects that give us greater scale and impact of up to £110,000.
Bids will be assessed against the following criteria:
value for money
alignment with the above mentioned priorities
project design, including clear and achievable impact
project viability, including the capacity of implementing organisation
good risk and stakeholder management
sustainability
projects should be realistic in the results they aim to deliver and how these contribute to the long-term achievement of the targets
proposals must be supported by a realistic detailed activity based budget. The template for the activity-based budget (below) should be used for reference.
How to Bid:
The FCO Programme Fund allocates funding through a competitive bidding process. The process will consist of a one stage full bid proposal. Please complete the project proposal form in English and send it to us before 24 May 2017, 5pm Astana time. Please include a full breakdown of costs in an Activity Based Budget, which should list the activities needed to deliver the outcomes (results) of the project. The Budget must be presented in the British Sterling Pounds.
Template forms and further guidance are available below.
Timings
We invite project proposals for up to nine months duration (June 2017-February 2018). Projects should begin any time from June 2017 and must be completed by the end of February 2018.
Co-funding
We welcome projects jointly funded with other donors as a way of increasing impact and enhancing co-ordination (matching funds). All projects must demonstrate how they complement the efforts of other donors and bring added value.
We cannot fund
capital purchases, for example purchase of buildings, vehicles, office machinery
certain publicity materials
flight costs above economy class
external consultants to evaluate project work
participation in academic courses or academic research
we fund various costs associated with implementation/delivery of activities, but we cannot fund all general office costs and salaries. These can only be covered up to 10% of the total cost of the project. Note that honoraria for experts should be included into an activity where an expert is contributing.
Forms
The detailed guidance and terms of reference for each of the priority areas are available below.
Submission
Proposals must be submitted electronically to ukinkz@fco.gov.uk indicating "FCO Programme Fund Bid" in the subject field. Please email to ukinkz@fco.gov.uk for enquiries.
Deadline: Wednesday, 24 May – 5pm Astana time.
Please note that the bidding is competitive and only selected projects will receive funding. The FCO reserves the right to accept or reject any or all bids without incurring any obligation to inform the affected applicant/s of the grounds of such acceptance or rejection. Due to the volume of bids expected we will not be able to provide feedback on unsuccessful bids. Only successful bidders will be contacted.
After the bid
The bidding round is open and competitive process, assessed by the Embassy programme Board within the Embassy in Astana.
Once a bid is approved a Grant Contract will be signed with the successful bidders. The implementing organization should be providing narrative and financial reports regularly. Reimbursements will be done in quarterly arrears upon the receipt of the financial reports.
Indicative timetable
| Date | Activity |
| --- | --- |
| 5 May 2017 | Call for bids opens |
| 24 May 2017 | Deadline for submission of full bids with the ABB (activity-based budget) |
| 30 May 2017 | Announcements of results |
| June 2017 | Contracts and financial arrangements completed |
| June 2017 onwards | Projects begin |
| End of February 2018 | Projects completed |
Detailed guidance and terms of reference
Published 10 May 2017