World news story
Call for Bids: 2014/15 Human Rights and Democracy Programme
This was published under the 2010 to 2015 Conservative and Liberal Democrat coalition government
We are pleased to announce the 2014/15 call for bids.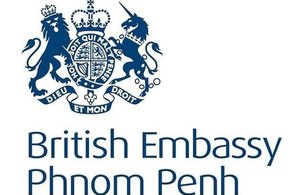 The target thematic areas for 2014/15 are:
independent judiciary
better governance
greater access to information
resolution of land disputes
increased freedom of expression
global torture prevention
abolition of the death penalty
upholding freedom of religion and belief
women's rights
business and human rights
strengthening democratic processes
preventing sexual violence
Interested implementers are invited to submit their Concept Bid ("PROJECT CONCEPT FORM") to our embassy by 28 February 2014. Successful Concept Bidders will be contacted around end of March and will be asked to submit their full Proposal. Final results will be announced around end of May.
Concept Bid ("PROJECT CONCEPT FORM") can be downloaded at: https://www.gov.uk/human-rights-and-democracy-programme (Click on that link, then scroll down to Key Documents, then click on PROJECT CONCEPT FORM, and fill it out).
Please submit your Project Concept Form to our Project Coordinator Ms Sovannraksmey Chap at: Sovannraksmey.chap@fco.gov.uk by 28 February 2014.
Alternatively, a printed and filled Project Concept Form can also be mailed to our Project Coordinator by the same date above.
Ms Sovannraksmey Chap
Project Coordinator
British Embassy Phnom Penh
27-29, Street 75
Phnom Penh 12201
Tel: 023 427 124

Document information
Published: 5 February 2014