Press release
Cabinet Office responds to PASC report
The Cabinet Office has responded to the Public Administration Select Committee (PASC) on government and IT.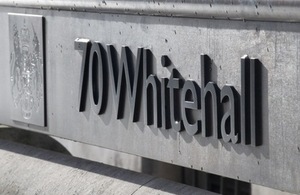 The Cabinet Office has responded to the Public Administration Select Committee (PASC) government and IT – "a recipe for rip-offs": time for a new approach: Further Report.
This update from PASC takes into account the government's response and its ICT Strategic Implementation Plan which was published in October 2011. 
The update commends the government for its "generally constructive and proactive response to our report."
 Minister for the Cabinet Office Francis Maude said:
Historically, government ICT has had an unenviable reputation but our recent work shows we are moving it in the right direction - so we are delighted that the PASC have praised our momentum in this area and the progress we have made..

We are determined to deliver world-class public services that offer value for taxpayers' money - and we know that effective and efficient ICT is crucial in this.

We set out some ambitious objectives in our ICT strategy and since then we have been going from strength to strength. As well as getting the major players in central government involved in the implementation of the strategy we already have foundation delivery partners delivering their email services via Cloud and other partners using the Public Services Network.

The action we are taking will reduce waste, avoid the costly project failures of the past and see smart technology systems being used to improve the way public services are delivered. Successful implementation of the ICT strategy across central government is projected to contribute to £1.4bn of savings already required within the SR10 period with £460m savings in-year in 2014/15.

We will consider the report's recommendations before setting out our response in due course.
Published 27 January 2012