Businesses urged to sign human trafficking charter
Industry urged to change recruitment practices and introduce a code of conduct to crack down on human trafficking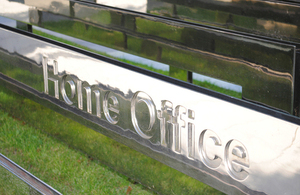 Businesses are being urged today to change their recruitment practices and introduce a code of conduct for suppliers as part of an initiative to crack down on human trafficking.
In a conference aimed at raising awareness of human trafficking among the private sector, Immigration Minister Mark Harper asked organisations including major hotel chains, supermarkets, fast food retailers and universities to work together to ensure they and their suppliers do not use forced labour.
Human trafficking
They will be encouraged to sign a business charter which commits them to:
develop anti-human trafficking policies and strategies
review and implement a code of conduct for suppliers
check supply chains to ensure each step of the process is accounted for
revise recruitment practices, for example, by requiring recruiting managers to only use specified reputable recruitment agencies
increase awareness training for staff and customers
develop and share best practice
Immigration Minister Mark Harper said:
Human trafficking is abhorrent and the UK government is committed to combating this crime in all its forms.
It is of paramount importance that we raise awareness of the potential for trafficking and exploitation among companies in the hospitality, catering, education and retail sectors.
Encouraging businesses to sign a charter and review their own supply chains is part of a package of real action by the government to eradicate the scourge of modern day slavery.
Forced labour
The creation of a charter follows evidence from law enforcement agencies and charities that many traffickers have control over individuals by placing them in debt bondage, making them work in the private sector to pay off the money the trafficker claims they are owed.
Small businesses through to multi-national companies could be implicated in instances of exploitation and human trafficking if they do not make the necessary checks or take appropriate precautions. Thoroughly checking supply chains and recruitment agencies will ensure that the potential for human trafficking to occur is significantly reduced.
The International Labour Organisation estimates there are almost 21 million people in forced labour around the world, including forced sexual exploitation. Of those 5.5 million are children. Men, women and children are exploited from all over the world and, in the UK alone potential victims have been identified from over 90 different countries.
Traffickers will exploit individuals, for profit, in a number of ways: sexual exploitation, labour exploitation, and criminal activities including forced begging or cannabis cultivation.
Published 19 March 2013