Businesses to get greater intellectual property support
New support tool launched to help small firms identify, protect and grow their intellectual property assets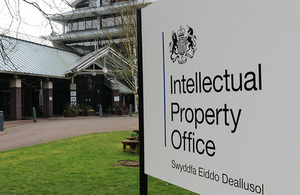 The potential for businesses to succeed and grow received a big boost today (30 October 2013) with the launch of new support tools to help small firms identify, protect and grow their intellectual property (IP) assets.
The Intellectual Property Office launched 'IP for Business' - a suite of five business tools which make sure firms can tap into up-to-date guidance to help manage their IP. It will also help firms get more relevant advice from their accountants and other business advisers.
The tools respond to the challenge of making sure businesses can generate value from ideas against a backdrop of poor understanding of IP rights and how they can exploit them. At the centre of the toolkit is IP Equip - a new, free interactive online training tool that helps businesses and their advisors to identify assets which may be protected by IP rights and think through the strategy for protecting them.
Minister for Intellectual Property Lord Younger said:
Intellectual property is a prospect which small businesses often find rather daunting. However, 'IP for Business' shows is that with the correct support and guidance, this doesn't have to be the case.

The perceived barriers to successfully protecting and managing IP can be easily overcome. All businesses, regardless of their size or turnover, can use these products and I would urge them to do so to tap in their full growth potential.
Aardman Animations, creators of the Wallace and Gromit films, think it is essential to protect their ideas in the early stages so that a sustainable plan can be developed to allow the company continue to grow.
Sean Clarke, Head of Aardman Rights and Brand Development, said:
A lot of hard work goes into what the Aardman team produces. If we don't protect the ideas we have then it is a 'free for all' and it doesn't allow us to create value to reinvest in future ideas.

It's very important to have a system in place of protecting what we do. I would urge other companies to protect their intellectual property if they want to benefit from it and help grow their business.
Roger Burt, President of the Chartered Institute of Patent Attorneys, said:
Small businesses and their advisors, if they understand it at all, generally see IP as a low priority. To engage their interest, you have to talk to them about its business benefits, not about the intricacies of intellectual property, particularly patent law. This new material does just that. It is a valuable addition to the tools already available.
President of the Institute of Trade Mark Attorneys Catherine Wolfe sees the new package as having a clear advantage over some of the existing materials:
By focusing on the potential commercial value of IP assets these new tools make it clear to business people and their advisers that it pays to get expert help at an early stage. Having an effective IP strategy can be crucially important to business.
Other products being launched today (30 October 2013) include:
Notes to Editors:
For media enquiries, please contact Department for Business Press Office on 0207 215 5080.

For emergency media calls out-of-hours please contact the duty press officer at the Department for Business, Innovation and Skills on 0207 215 3505.

The Intellectual Property Office (IPO) is within the Department for Business, Innovation, and Skills (BIS) and is responsible for the national framework of IP rights, comprising patents, designs, trade marks and copyright.

IP plays a vital role in encouraging business growth and success. Understanding the IP a business owns or uses and how to manage this strategically can offer significant benefits to a business.

The full list of business support tools being launched as part of 'IP for Business' are: * IP Basics – Straightforward free guides to understanding your IP * IP Equip – Free, quick and easy online IP training tool for professionals who advise businesses * IP Equip app – Free, quick and easy IP advice at your fingertips * IP Health Check – Asses your own business for free with a tailored report to identify and value your IP * IP Master Class – Reach your potential with quality and accredited IP advisor training

More details on and access to the products will be available via the IPO website.

The IPO are holding a launch event on 30 October 2013 at The Banqueting Suite, The Council House, Birmingham. The event will run between 11am and 1pm, offering invited guests an opportunity to trial the tools.

Photo opportunities and further quotes are available on request.

The government's economic policy objective is to achieve 'strong, sustainable and balanced growth that is more evenly shared across the country and between industries'. It set 4 ambitions in the 'Plan for Growth', published at Budget 2011: * to create the most competitive tax system in the G20 * to make the UK the best place in Europe to start, finance and grow a business * to encourage investment and exports as a route to a more balanced economy * to create a more educated workforce that is the most flexible in Europe
Work is underway across government to achieve these ambitions, including progress on more than 250 measures as part of the Growth Review. Developing an Industrial Strategy gives new impetus to this work by providing businesses, investors and the public with more clarity about the long-term direction in which the government wants the economy to travel.
Published 30 October 2013