Press release
Business Secretary to put steel top of Brussels agenda
The Business Secretary is calling for an emergency EU meeting to discuss the state of the steel industry and unfair trade practices.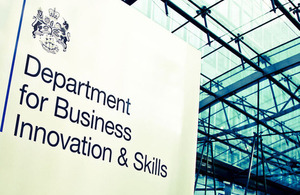 Sajid Javid has been lobbying other member states to convince his EU counterparts that severe pressures on the steel sector across Europe needs urgent action.
At the same time, he is going to Brussels to raise UK concerns over unfair international trading with the EU Trade Commissioner Cecilia Malmström.
Mr Javid will also meet the Industry and Internal Market Commissioner Elżbieta Bieńkowska to ask her to bring forward a clear strategy to support industrial competitiveness which focuses on creating the right market framework by deepening the single market.
Business Secretary Sajid Javid said:
I want to see steel top of the EU agenda. We cannot stand by while the steel industry across Europe, not just in the UK, faces such unprecedented challenges. There are no straightforward solutions to the complex global challenges but the UK government wants to work with the EU and our European partners to do all we can to support our steel industry.
The Secretary of State will also raise steel within the wider context of the Commission's work on the single market and industry with vice-president Jyrki Katainen.
Notes to editors
These meetings are the latest steps the government has taken to help the steel sector, including paying over £50 million in compensation for energy costs to date.
Sajid Javid has also had positive talks with the Competition Commissioner Margrethe Vestager on speeding up work to approve the UK's Energy Intensive Industries compensation scheme.
Published 28 October 2015