Business leaders urged to step up response to cyber threats
The UK's most senior business leaders are getting new advice on how to tackle the growing cyber threats to their companies.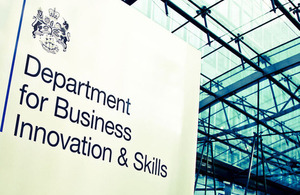 For the first time, the government and intelligence agencies are directly targeting the most senior levels in the UK's largest companies - company boards, their chairs and chief executive officers - and providing them with advice on cyber security threats.
The new cyber security guidance for business looks at how to safeguard a company's most valuable assets, such as personal data, online services and intellectual property.
It is designed to reinforce the idea that this is a strategic risk that needs to be managed at board level.
Business Secretary Vince Cable said:
Cyber security threats pose a real and significant risk to UK business by targeting valuable assets such as data and intellectual property. By properly protecting themselves against attacks companies are protecting their bottom line.

Ensuring this happens should be the responsibility of any chief executive or chair as part of an approach to good corporate governance which secures a business for the long-term.
The guidance, produced by CESG (the Information Security arm of GCHQ), the Department for Business and the Centre for the Protection of National Infrastructure (CPNI), will help the private sector minimise the risks to company assets.
It builds on a key objective within the government's Cyber Security Strategy to work hand in hand with industry and make the UK one of the most secure places in the world to do online business.
Cyber security statistics:
2 billion internet users world wide
the internet accounts for 3.4% of GDP in the top 13 'cyber-mature' countries
the internet also accounts for 21% of GDP growth in the last 5 years in mature countries
the internet provides 2.6 jobs created for 1 job lost
75% of Internet impact arises from traditional industries
10% increase in productivity for small and medium businesses from internet usage
small and medium businesses heavily using web technologies grow and export as twice much as others
Links
Published 5 September 2012