Press release
'Business is GREAT' campaign set to boost go-getting small businesses in Wales
David Jones marks launch of campaign designed to support SMEs across the country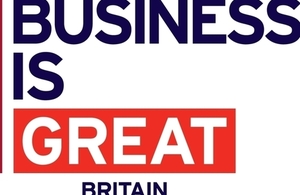 The launch of the 'Business is Great' campaign is a clear demonstration of the UK Government's commitment to empowering small businesses, said the Secretary of State for Wales, David Jones.
Business Secretary, Vince Cable has today (06 November) kicked off a wave of activity designed to build and improve on the way Government supports small businesses across the country.
From today, businesses in Wales will be able to benefit from:
• A new £1 million sector-specific mentoring scheme will enable firms to benefit from support and advice from experienced business people in their own field of work.
• A £10 million start up fund launched by the Biotechnology and Biological Science Research Council (BBSRC) to help entrepreneurial scientists in this field to get their business off the ground
• The Business Bank Investment Programme which will provide a boost to small businesses, giving them access to much needed capital to invest and grow.
The new Business is GREAT campaign website has also been launched, bringing together, all the support from across Government, making it easy for businesses to access services and products they need to grow.
Secretary of State for Wales, David Jones is currently representing the UK Government on a three-day visit to Singapore and Indonesia, where he will explore further opportunities for UK companies to expand and export to the region.
He said:
An ambitious and thriving small business sector has a key part to play in steering the economic recovery in the right direction.

In Wales, we have seen companies consistently demonstrate that they are not simply surviving, they are thriving. Indeed, business confidence across the UK is at a record high, and the highest it has been in Wales since 2009.

Village Bakery in Wrexham has underlined its status as Wales' fastest growing small business by announcing that it will be doubling its workforce to coincide with a £1.8million expansion in the wholesale market.

In the south, commercial and domestic cleaning company, Mrs Bucket set up by the then 18-year old, Rachel Flanagan in 2006, has now grown to become the largest domestic cleaning firm in south Wales, employing over 90 staff across five locations.

The sector is driven by the determination, creativity and talents of small business owners like these. But Government must also create the right environment to help businesses prosper, and to grow into new and overseas markets.
In December, the UK Government will publish a cross-Government strategy on small business support which will look at:
Opening up opportunities by enabling SMEs to access public procurement opportunities more easily
Boosting business know-how by improving the Government's business support offer so that businesses can find what they need to start and grow their business
Promoting growth in new markets through UKTI's services that offer tailored training, planning and support to help prepare SMEs for * exporting overseas *Improving access to finance by enabling better access to both debt and equity finance and establishing the Business Bank
Saving businesses time by reducing red tape and simplifying our tax system
Mr Jones added:
The Chancellor's Budget this year delivered a good dose of business and consumer confidence here in Wales.

The reduction in the headline rate of corporation tax and a new employment allowance will provide a key boost for smaller and medium sized businesses - encouraging more of them to recruit. They will also benefit from measures to improve access to finance through the Business Bank the Enterprise Finance Guarantee and Start Up Loans, which has now been extended to Wales.

UKTI is also a valuable resource for businesses throughout the whole of the UK, Wales included. They offer a wide range of trade support programmes, including help with market research and identifying contacts overseas. I would urge enterprising businesses in Wales to seize all the support available to them to help put Wales on a sound footing in the global race.
Professor Dylan Jones-Evans is the creator of Fast Growth 50 – the award ceremony that honours the fastest growing businesses in Wales. He said:
Helping entrepreneurs start, grow, and renew their businesses is one of the most important things any local, regional or national government can do to help create jobs and raise living standards, especially within more deprived areas.

As the Welsh economy recovers from the effects of a global recession, we need our small business community in Wales to be fully supported to continue their massive contribution to our economy and society, from job creation through to innovation and the development of local sustainable communities.
Notes to Editors
Wales's 192,745 Small and Medium Enterprises and Mid-sized businesses can benefit from the Business Bank. This institution will:

Deploy £1 billion of new capital to improve existing schemes and develop a lasting new institution to support SME growth by the end of 2014.
Create two new venture capital funds for £75 million.
Support more lenders to increase SME finance through the Enterprise Finance Guarantee – 895 loans have been awarded to businesses in Wales to a value of £83.4 million.
Published 6 November 2013
Last updated 6 November 2013
+ show all updates
Added translation
First published.