Business: CDC backs first Ethiopian fund
The UK's development finance institution, has announced a new investment in the first-ever international private equity fund focused exclusively on Ethiopia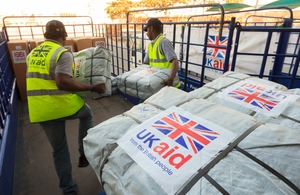 CDC, the UK's development finance institution, has announced a new investment in the first-ever international private equity fund focused exclusively on Ethiopia.
The Schulze Global Ethiopia Growth and Transformation Fund I will make pioneering investments in new markets to encourage growth in sustainable businesses and create jobs and opportunities for people in Ethiopia.
The fund will make equity investments in a range of sectors, including agro-processing, industrials and manufacturing. Through the fund's investments it will deliver not only capital, but also operational and managerial support to ensure sustainable growth.
The three main aims of the fund are:
to achieve commercial risk-adjusted returns for investors
to drive improvements in social, environmental and governance standards
to make a contribution to the long-term sustainable economic development that creates jobs and opportunities for people in Ethiopia.
Secretary of State for International Development Andrew Mitchell said:
This announcement marks a watershed in the kind of investments CDC can make and shows that the management are fully embracing the new strategy that we agreed with them.

For the first time, CDC is directing its much-needed capital to help promising entrepreneurs and businesses in Ethiopia to transform agriculture and food production. 

I am delighted that following the Government's overhaul of CDC Britain will be able to unlock the potential of hundreds of businesses in a country where investment and growth will ultimately be the route out of poverty.
The private sector in Ethiopia is young, and entrepreneurs and enterprises are in dire need of growth capital. By investing in the fund, CDC will be among the first foreign investors not only to provide growing private sector businesses with access to much needed capital, but also to highlight Ethiopia as an investment destination.
CDC is the UK's own bilateral development finance institution (DFI) and is owned by DFID. CDC's mission is to encourage growth in sustainable businesses, helping raise living standards in developing countries.
To do this, CDC provides much needed capital to invest in promising businesses in developing countries where a lack of capital is holding back growth.
Published 9 May 2012