Building greener homes costing less each year
Building new homes to greener, low-carbon standards is getting cheaper every year, according to a new report published today by Communities …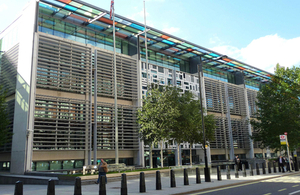 Building new homes to greener, low-carbon standards is getting cheaper every year, according to a new report published today by Communities Minister Andrew Stunell.
The new research, based on interviews with developers and the latest information about environmental technologies, shows the overall extra costs of building new homes to standards set in the Code for Sustainable Homes is falling year on year.
For homes built to Code level 3 standards, average extra costs have fallen by almost three quarters in the last three years - falling from £4,458 in 2008 to £1,128 in 2010.
Communities Minister Andrew Stunell said:
Building greener homes is vital if we are to meet our nation's commitment to reduce carbon emissions and combat climate change - so today's report is good news for the entire country. The progress that has been made does not only benefit developers building Code-standard homes, it also provides valuable lessons ahead of the transition to building new homes to zero carbon standards from 2016.

As a country we still have lot of work to do to reduce carbon emissions from new development, but what these figures show us is that as the construction industry continues to build more sustainable homes, there is further potential for the costs associated building greener homes to continue falling".
Notes to editors
The Code for Sustainable Homes is the national standard for the sustainable design and construction of new homes. The Code aims to reduce our carbon emissions and create homes that are more sustainable.

Beginning in 2007, the Code is used to measure the sustainability of new homes against nine design categories, each offering a range of 'credits' for meeting sustainability criteria. The more 'credits' secured the higher the Code star rating awarded to a development, up to Code level 6.Developers can chose which technologies and approaches they wish to use to minimise their costs and maximise their credits.

Every year since the Code started in 2007, a short piece of research has been conducted to establish approximately how much different Code standards and components cost, and what the trends are amongst developers in securing Code credits.  This latest report will be the third in the series, and was commissioned last year as part of the impact assessment underpinning the 2010 revision of the Code.

The work is based on primary research and interviews with both private and public housing developers, as well as modelling of cost trends across a wide range of environmental building technologies and services.
Twitter
Keep up to date with the Department by following us on Twitter (external link).
Media enquiries
Visit our newsroom contacts page for media enquiry contact details.
Published 26 August 2011