Budget is a boost for first time buyers
Housing Minister Grant Shapps has hailed a new scheme that will help 10,000 aspiring first time buyers get foot on the property ladder. It …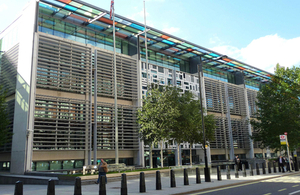 Housing Minister Grant Shapps has hailed a new scheme that will help 10,000 aspiring first time buyers get foot on the property ladder.
It was announced in The Budget that the Government is to make £250 million available for a new FirstBuy scheme to help first time buyers who are struggling to purchase a new home, due to requirements for a large deposit.
Over the next two years FirstBuy will help 10,000 prospective first time buyers purchase new build homes, providing a shot in the arm for the construction industry.
Housebuilders will match the Government's contribution to the scheme, which will provide a 20 per cent equity loan to top up first time buyers own deposit of 5 per cent, enabling buyers to take out a mortgage for 75 per cent of the property.
First time buyers are vital for the housing market and for the sales of new build homes and Mr Shapps said that giving them a foot up onto the housing ladder goes to the heart of the Government's commitment to support aspiration.
Housing Minister Grant Shapps said:
Demand for new homes is still growing, but last year housebuilding slumped to its lowest peacetime level since 1924.

First time buyers are still facing huge difficulties - many young people are being forced to postpone homeownership until their thirties and creditworthy first time buyers on good incomes are missing out on the opportunity to enter housing market by the lack of a large cash deposit.

By making up to £250 million available over the next two years for deposits on new build homes, this Budget shows that we are serious about sorting this out, and supporting our construction industry to build more homes, create new jobs and increase the pace of economic growth.
Loans will be free of charge for the first five years and repaid on resale of the property, with the funds recycled to fund more homes for the scheme. The first homes are expected to come on stream in September 2011.
Industry bodies welcomed the announcement as a much needed boost for the housing market.
Sarah Webb, Chartered Institute of Housing Chief Executive, said:
Our housing market is still in intensive care but this measure to give first time buyers access to a sizeable deposit as an interest free loan is a welcome adrenaline boost. We are currently building fewer than half of the homes we need and anything the government can do to support new house building and support construction sector jobs is welcome.
Stewart Baseley, Housebuilders Federation, said:
We are pleased the government is listening to industry concerns and has recognised the economic and social benefits of building more homes. With Firstbuy the Government has stepped up with a policy that will help first time buyers, boost economic growth and provide a vital shot in the arm for the housebuilding industry.
David Orr, National Housing Federation, said:
First-time buyers have effectively been locked out of the housing market since the credit crunch by the mortgage drought. Only those lucky few who have been able to put down huge deposits up front have had any chance of getting a foot on the property ladder up until now. This scheme will offer first-time buyers on moderate incomes a much needed helping hand towards buying an affordable home and is a very welcome move.
Pete Redfern, Taylor Wimpey, said:
We are pleased to see George Osborne's announcement on FirstBuy in the budget. Whilst we control our use of shared equity schemes carefully, we do believe that they have a place given the current challenges in the mortgage market. This new government scheme will allow us to maximise our support to first time buyers whilst focusing more of our capital on investment in new sites.
Other radical announcements in the budget designed to get the country building again include:
powerful new incentives through the New Homes Bonus to give communities a share in the rewards of growth, and a reason to say yes to new development

removing the unfavourable Stamp Duty treatment of bulk purchases of new build homes

radical plans to accelerate the release of public sector land for development - making use of innovative 'build now, pay later' techniques, where house builders don't pay for the land until they complete the houses

introduction of a Community Infrastructure Levy, which local councils can raise to fund local facilities that support housing growth

reforming the planning system through a range of measures, including the introduction of a powerful new presumption in favour of sustainable development, removing centrally imposed, top down targets, and consult on plans to simplify the planning process.
Published 24 March 2011