Broadband roll-out moves into top gear
Government plans get the green light from Brussels.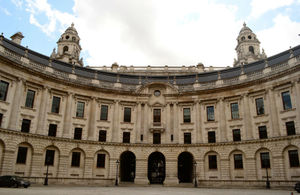 The Government's plans to roll-out high speed broadband to every home and business in the UK were boosted, following a green green light today from the EU. 
The approval paves the way for UK's £530 million rural broadband scheme to start in earnest, meaning that work can commence laying the cables for local authority broadband projects all around the UK. The programme is part of the Government's commitment to deliver the best superfast broadband network in Europe. 
Today's decision follows a direct intervention from the Culture Secretary Maria Miller in Brussels last week, after several months of delay in Europe.
Forging ahead
"Finally getting the green light from Brussels will mean a huge boost for the British economy," said Maria Miller. "Superfast broadband is essential to creating growth, jobs and prosperity and the delay has caused frustration within Government. Today's announcement means that we can crack on with delivering broadband plans, boosting growth and jobs around the country.
"Britain is in a global race today. To succeed in that race we must have the infrastructure to match our aspiration, providing people who work hard with the tools they need to get on and prosper; this green light will benefit both businesses and communities across the UK."
State aid approval means that local authorities can now sign procurement contracts with contractors and begin delivery work on their new broadband infrastructure projects. Broadband Delivery UK (BDUK), a unit within DCMS has planned a 'pipeline' of local authority projects which are currently going into procurement at a rate of approximately one a week. 
See the progress of projects near you in our local broadband plans Google map and Google doc.
Further information
Published 23 November 2012