Broadband roll-out moves into top gear
Government plans get the green light from Brussels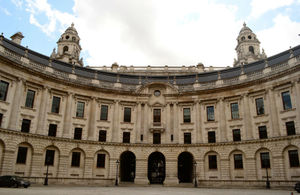 The Government's plans to roll-out high speed broadband to every home and business in the UK were boosted, following a green light today from the EU. 
The approval paves the way for the UK's £530 million rural broadband scheme to start in earnest, meaning that work can commence laying the cables for local authority broadband projects all around the UK.  The programme is part of the Government's commitment to deliver the best superfast broadband network in Europe. 
Today's decision follows a direct intervention from the Culture Secretary in Brussels last week, after several months of delay in Europe.
Secretary of State for Culture, Media and Sport Maria Miller said:
"Finally getting the green light from Brussels will mean a huge boost for the British economy. Superfast broadband is essential to creating growth, jobs and prosperity and the delay has caused frustration within Government.  Today's announcement means that we can crack on with delivering broadband plans, boosting growth and jobs around the country.
"Britain is in a global race today. To succeed in that race we must have the infrastructure to match our aspiration, providing people who work hard with the tools they need to get on and prosper; this green light will benefit both businesses and communities across the UK.
"Our broadband plans are hugely ambitious - to connect 90 per cent of homes to superfast broadband and ensuring the rest have access to at least 2Mbps. The Government will not allow parts of our country to miss out on the digital age."
State aid approval means that local authorities can now sign procurement contracts with contractors and begin delivery work on their new broadband infrastructure projects.   Broadband Delivery UK (BDUK) has planned a 'pipeline' of local authority projects which are currently going into procurement at a rate of approximately one a week. 
The projects which will be affected first by this clearance, and whose residents will be the first to connect to superfast broadband, are Wales and Surrey. Projects in Cumbria, Rutland and Herefordshire and Gloucestershire are expected to follow shortly afterwards. 
Cambridgeshire, Oxfordshire and Highlands & Islands are still progressing their procurements.  North Yorkshire's project began implementation in July as it already has state aid approval. Lancashire's project has completed procurement and is currently awaiting the Commission's decision on its own separate notification of state aid.
A further eight projects are currently undertaking their procurements using the Broadband Delivery Framework (Norfolk, Suffolk, Wiltshire, Devon & Somerset, Northamptonshire, Kent & Medway, Lincolnshire and Hampshire).  The first four of these launched their invitations to tender at the beginning of July and are now nearing the point of agreeing a contract with their supplier.
Shropshire will launch its procurement next week.
All the remaining rural broadband projects are expected to complete their procurements by summer 2013.
Notes to Editors
State Aid refers to forms of assistance from a public body, or publicly-funded body, given to selected undertakings (any entity which puts goods or services on the given market), which has the potential to distort competition and affect trade between member states of the European Union. The European Commission monitors and controls State Aid in the EU.  Member States are obliged to notify and seek approval from the Commission before granting State Aid. This gives the Commission the opportunity to approve or refuse to approve the proposed measure.

The Government allocated £530 million to help take superfast broadband to rural areas.  In August last year we announced how much each English county had been allocated to help roll-out superfast broadband.  Details of the progress being made by each local authority is available here.

The Government is also investing £150 million in creating 'super-connected cities with 80-100 Mbps broadband and city-wide high-speed mobile connectivity.  In March the Chancellor announced the UK's first ten 'super-connected cities' as well as inviting applications to be part of a second round of cities.

DCMS defines 'superfast broadband' as broadband with potential headline download access speeds greater than 24 Mbps.

The market will provide superfast broadband to around two thirds of the country.  It is essential the whole country shares in the benefits of high-speed internet access.  The Government is providing additional funding to make it economically viable for telecoms companies to roll-out broadband to the whole of the UK.  Our investment will help provide 90 per cent of homes and businesses with access to superfast broadband and for everyone in the UK to have access to at least 2Mbps.

To help with the procurement process, BDUK has established a Framework Agreement with those suppliers who were willing and capable of delivering a local broadband infrastructure project.  Two suppliers, BT and Fujitsu, were appointed to the Framework on 29 June.  The Framework aims to provide a consistent approach for Local Bodies for the procurement of broadband infrastructure and in a way which can achieve State aid compliance.
Press Enquiries: 020 7211 2210
Out of hours telephone pager no: 07699 751153
Public Enquiries: 020 7211 6000
Published 20 November 2012