Broadband provision mapped
Ofcom's interactive map gives a picture of speeds and availability across UK.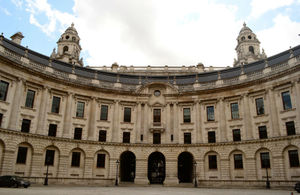 As part of Ofcom's duty to report to Jeremy Hunt on the UK's communications infrastructure, the regulator has today published an interactive UK broadband map, based on data provided by communications providers.
The map uses four availability and speed indicators to colour-code each of 200 administrative authority areas according to their broadband provision, from green to red. Ofcom's first full infrastructure report will be submitted to the Secretary of State later this year, which will build on this map and provide additional information.
Understanding current broadband provision is key to the government's aim to create the best broadband network in Europe by 2015.
Broadband facts and figures
Across the UK as a whole, 68% of premises have a fixed broadband connection, and the average maximum speed is 7.5 Mbit/s (excluding superfast broadband connections)
The City of Brighton & Hove has the highest take-up of fixed broadband services with 80%
The City of Edinburgh has the fastest average maximum speeds, with 10.1 Mbit/s with the City of Bristol just behind with 9.9 Mbit/s
The City of Edinburgh and City of Bristol also have the lowest percentage of people receiving less than 2 Mbit/s (4.5%)
Luton, in England, and Newtownabbey in Northern Ireland have the highest percentage of addresses served by a superfast broadband enabled exchange (100%)
Further information
Published 20 December 2011