Broadband industry must collaborate and innovate to provide the best network in Europe
Broadband providers must collaborate and innovate to find new methods of low-cost deployment, Jeremy Hunt will say tomorrow.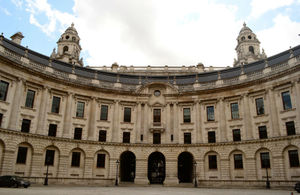 This is to ensure that we meet the Government's target of virtually every household in the UK having access to broadband, with superfast networks rolled out far beyond current market limits. 
The Secretary of State will be speaking at a Government-hosted conference to mobilise companies with the capability and capacity to deliver the Govt's commitment to universal and superfast broadband.
Speaking ahead of the event, Mr Hunt said: "Our broadband network is as fundamental to Britain's success in the digital era as the railway network was in the industrial age. By the end of this Parliament, this country should boast the best superfast broadband in Europe and be up there with the very best in the world.
"Tomorrow I will bring together the key industry players who can help deliver this.  I now need them to work together on solutions and tell us what we can do to help make this ambition a reality."
Broadband is a vital enabler for economic growth in the UK and the Government has made it clear that, wherever possible, the market should lead the way. But the market on its own will not deliver basic broadband services to all, or provide superfast broadband to many remote and rural areas and so the Government is committed to working with industry to help make this happen.
Broadband Delivery UK (BDUK), the team set up to deliver the Government's broadband objectives, will ask industry to:
identify the current barriers to providing basic level broadband to the mainly rural and remote communities that are not currently connected;

develop proposals to share existing infrastructure networks as a low-cost way of connecting hard-to-reach communities;

explore the use of publicly-owned broadband networks, such as those connecting schools, hospitals and local authorities; and

suggest what regulatory changes might be needed to pilot the roll-out of superfast broadband in areas not currently served by the market.
As part of that work, BDUK will tomorrow (15 July) launch a research exercise to explore how they can remove the barriers to providing a basic level of broadband to the mainly rural communities that are not currently connected.   Broadband providers have been asked to examine some real-life examples and suggest innovative solutions that would work across a number of situations.
The Department for Business, Innovation and Skills is also tomorrow publishing a discussion document on infrastructure sharing between telecoms companies and other utilities. Infrastructure sharing has the potential to reduce significantly the cost of building new networks, and there are examples of it happening already.  The Government believes that this is a way of increasing the reach of superfast broadband networks and is seeking industry views on the most effective ways of making it happen. .
Mr Hunt added: "There is currently nothing to stop telecoms or utility companies reaching commercial agreements to share their infrastructure, but very few agreements currently exist.  Before we embark on legislation or start committing scarce public resources, we need to explore these cost-effective ways of achieving our aims so I want to hear from companies about their proposals and willingness to work towards mutually beneficial commercial arrangements."
Pilots will be held in three areas to test the roll-out of superfast broadband in rural areas.  The locations of these will be announced later in the year.
Environment Secretary Caroline Spelman said: "The broadband revolution has passed by too many of our rural villages and remote areas. Many have inconsistent access, speeds so slow they are all but unusable - or no access at all.
"Rolling out superfast broadband is probably the single most important thing we can do to ensure the sustainability of our rural communities and businesses."
The Department for Culture, Media and Sport will also tomorrow publish its Structural Reform Plan, which will set out how the Government will deliver commitments on broadband as well as on other areas of the department's work.
Notes to Editors
The Government has committed to a universal service commitment of a minimum 2Mbps broadband for virtually every community, and a roll-out of superfast broadband in remote communities at the same time as more densely populated areas.

The consultation document on infrastructure sharing, published tomorrow, will be available on the DCMS website.

BDUK is a dedicated team within BIS, tasked with progressing the UK Government's policies and objectives for improving broadband coverage and delivery within the UK.BDUK currently has four primary goals:
1. Effectively use the funds provided to meet the Universal Service Commitment 
2. Increase the penetration of high speed connectivity and plan for the use of public money (from whatever source) if necessary 
3. Explore the potential for reuse of public networks and assets to reduce the cost of making high speed connectivity available to poorly served areas in the UK 
4. Work with and influence the other areas of the public sector (e.g. Ofcom) involved with and responsible for the delivery of the Coalition Government's policy objective to ensure the rapid rollout of high speed connectivity services across the country.   

Public Enquiries: All public enquiries should be made to the Department for Business Innovation & Skills, telephone: 020 7215 5000 or visit their website for more contact information.
Press Enquiries: 020 7211 2210
Out of hours telephone pager no: 07699 751153
Public Enquiries: 020 7211 6000
Published 15 July 2010