World news story
British-Uzbek musical collaboration
The London Scottish Regiment Band visited Tashkent and Khiva last week for a series of performances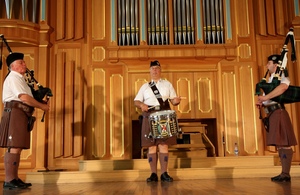 On 17 June a joint performance between visiting London Scottish Regiment bandsmen and the "Sogdiana" musicians of the Uzbekistan State Chamber Orchestra of National Instruments captivated an audience at the State Conservatory of Uzbekistan.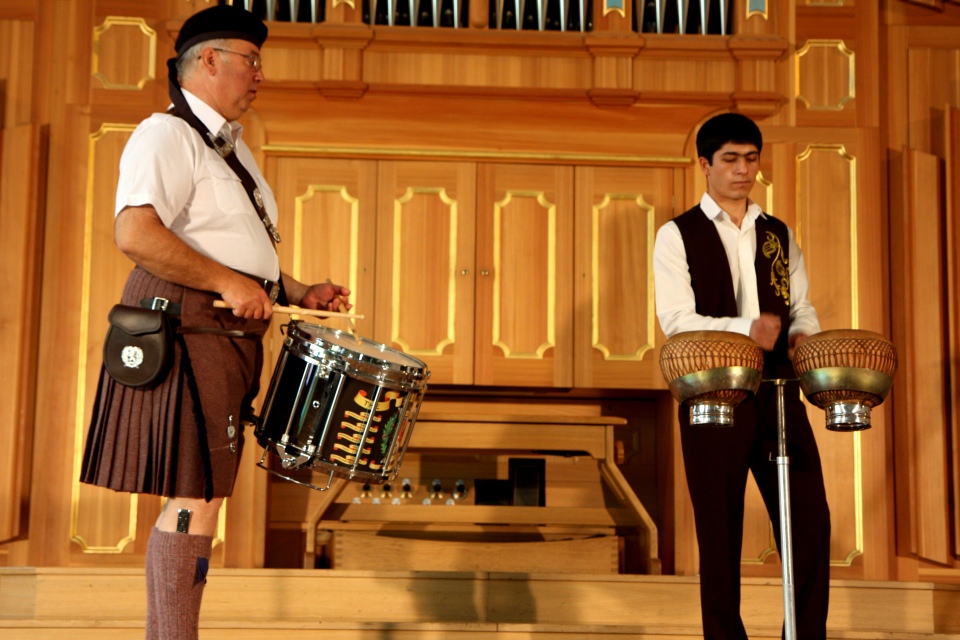 The Regiment's musicians - Mr Gary Anderson (bagpiper), Mr Andrew Withers (drummer), and Mr Robert Green (bagpiper and highland dancer) were delighted to be invited to play alongside Uzbek musicians, the prize-winner of International music competitions Mr Bekzod Turaev (nay), Mr Nasriddin Ruziev (koshnay) and Mr Abdulla Ubaydullaev (doira and nagora). Both groups of musicians played samples of their national music and also played together in an improvised jamming session which led to a fascinating blend of both musical traditions. The programme of the concert also included a Highland Fling performed by Robert Green.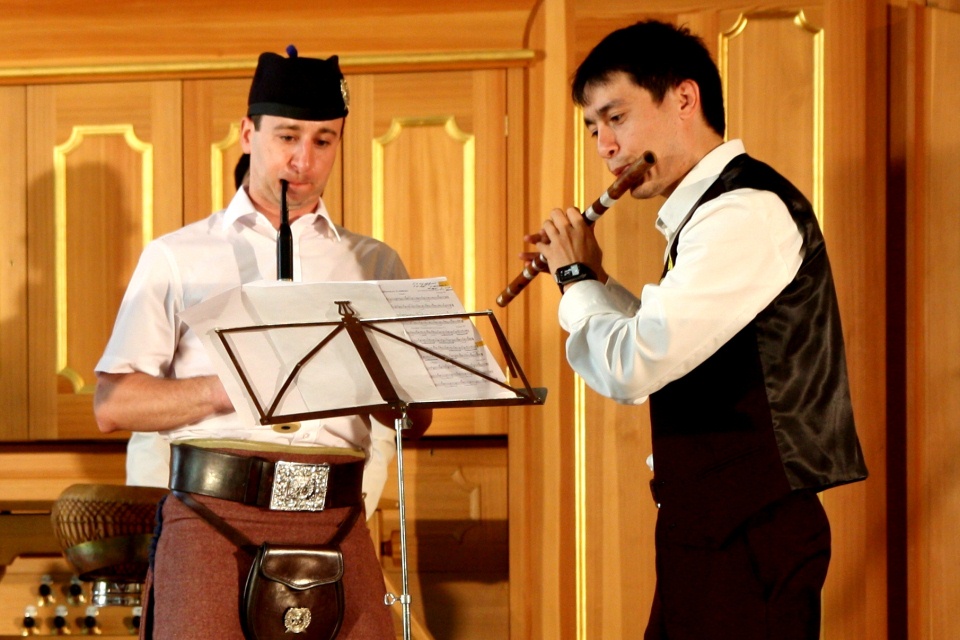 The London Scottish Regiment Band visited Tashkent and Khiva last week for a series of performances, including playing at the British Embassy's Queen's Birthday Party reception, which took place on 13 June, the Defence Academy of the Armed Forces of Uzbekistan and the Tashkent Combined Arms Command High School. In Khiva the band performed at Allakuli Khan Madrasah for the students of the Music School of Khorezm region as well as other guests touring the city. The highlight of the day for the musicians was the performance of the melody "Twinkle Twinkle Little Star" on violins by the youngest students of the school.
The London Scottish Regiment Band was formed in 1859 and holds the distinction of being the oldest volunteer pipe band in the world. For more information about the Regiment visit: here
Published 19 June 2013
Last updated 21 June 2013
+ show all updates
The missing name inserted
First published.