News story
British team selection begins for Invictus Games
Prince Harry has met with wounded, injured and sick service personnel as they begin their journey to the Invictus Games.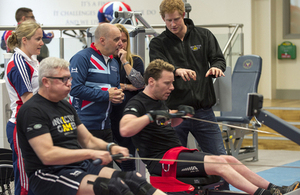 Over 25 potential competitors for the Invictus Games in September met with Prince Harry at Tedworth House Recovery Centre today to mark the start of the British armed forces selection process for the sporting event.
Prince Harry spoke with service personnel who are hoping to take part in wheelchair rugby, cycling and indoor rowing events, and wished all service personnel good luck on their journey to the Games.
Royal Marine Don Maclean, who stood on an improvised explosive device whilst on patrol in Afghanistan, has put his name forward for the wheelchair basketball and cycling events.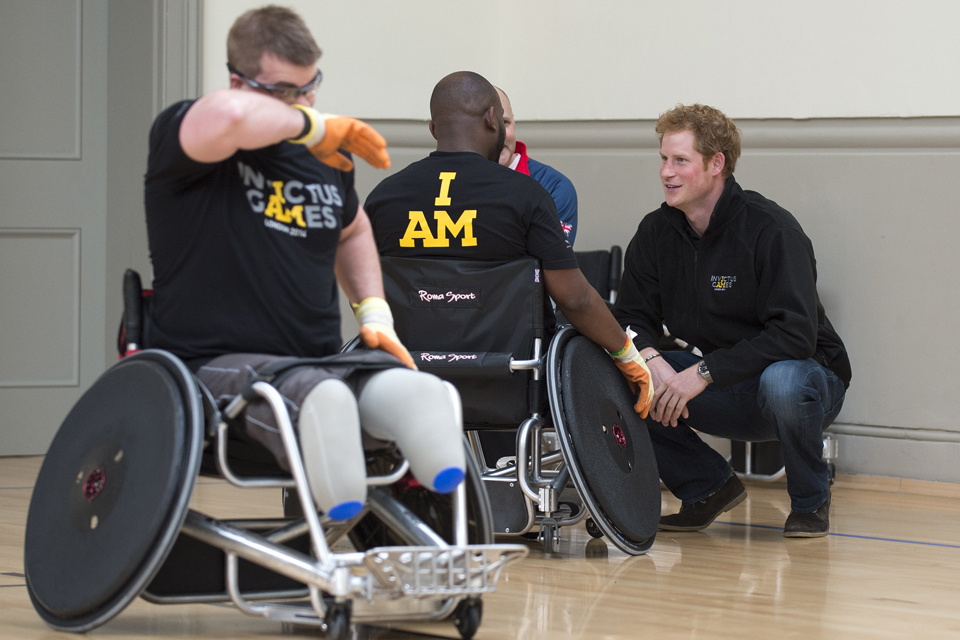 Marine Maclean said:
I have always cycled but, after my injury, it became a massive part of my rehab. I wouldn't be at the stage I am at now without it.

My proudest moment to date is completing the Race Across America in June 2012 with 8 other injured blokes.

Because of the way my recovery has worked out, I haven't been able to take part in things like the Wounded Warrior Trials or previous Warrior Games.

As I will be leaving the Royal Marines in July, the chance to be selected for the Invictus Games would be a significant highpoint in my recovery.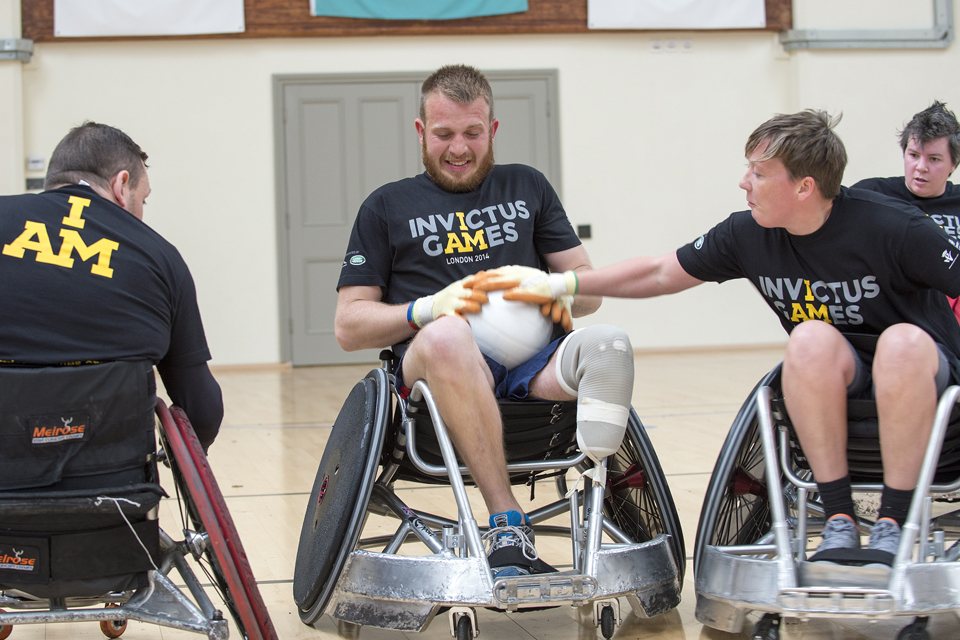 Another competing hopeful, Jonathan 'Frenchie' Le Galloudec was shot in the spine whilst on active duty in Iraq and explained how sport had been instrumental in his road to recovery.
He's hoping to compete in rowing and swimming events at the Invictus Games and defend his 2 bronze medals from the Warrior Games in 2013.
During his visit, Prince Harry said:
I have seen how powerful sport is as a means of rebuilding confidence as well as aiding with physical rehabilitation. These men and women are fighters by nature.

The intense physical training and competitive spirit that will be forged inside this team as they prepare to represent their country in the Invictus Games will, I hope, go some way to helping the recovery not only of those who hope to be selected here today, but also inspire others along the way.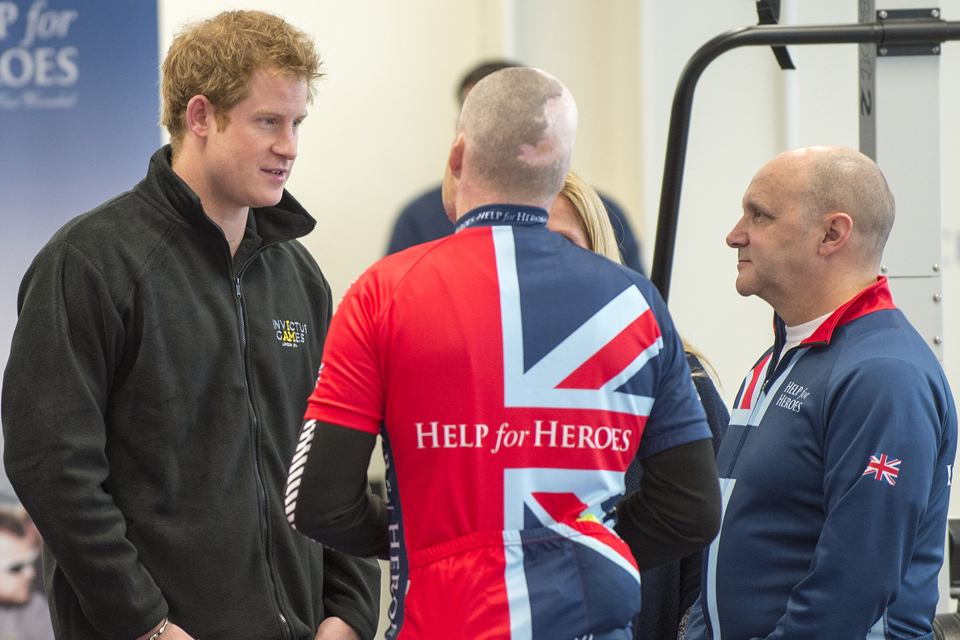 Help for Heroes, who are assisting the Ministry of Defence in selecting and training the team, received around 200 applications from men and women who would like to take part in the Games.
The British armed forces team will consist of 100 competitors, both serving and veteran, from all 3 services.
In total, over 300 participants from 13 nations will compete in the international sporting event at the Queen Elizabeth Olympic Park from 10 to 14 September 2014.
Following today's event, a number of selection and training events will take place over the next few months across the UK to find the competitors who will be part of the British armed forces team.
The training and selection process will combine extensive training and competition opportunities to enable competitors to best prepare for competing on an international stage.
The process has been designed in consultation with Help for Heroes and national governing bodies for each of the sports to give the competitors the best opportunity for success.
Published 29 April 2014