News story
British soldiers protecting major Helmand base
A company of soldiers from 3rd Battalion The Mercian Regiment have taken control of protecting one of the UK's last bases in Afghanistan.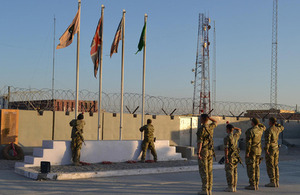 Under command of 7th Armoured Brigade's Manoeuvre Battlegroup, C Company, 3rd Battalion The Mercian Regiment, are responsible for securing and protecting Main Operating Base Price, near the major city of Gereshk in central Helmand province.
The Mercians are responsible for all aspects of protecting the base, a key location within the much-reduced British presence in Helmand as the Afghans take an ever larger security role.
Major Ollie Major, Officer Commanding C Company, said:
[Main Operating Base] Price is located on the crucial route of Highway 1, which connects Kabul in the north with the rest of Afghanistan. As such we can protect, support and enable a wide range of operations. Many will include other members of the Battalion who are tasked with liaison and support to the Afghan National Security Forces as they take over the fight from the international forces.

This is going to be a very different time in Afghanistan from those we've seen before. The Afghans are now moving firmly into the lead and we are able to take a step back, placing us in a supporting role rather than leading them.

The guys who have been here before are really impressed with the improvement both in the ability of the Afghan forces and the general security situation.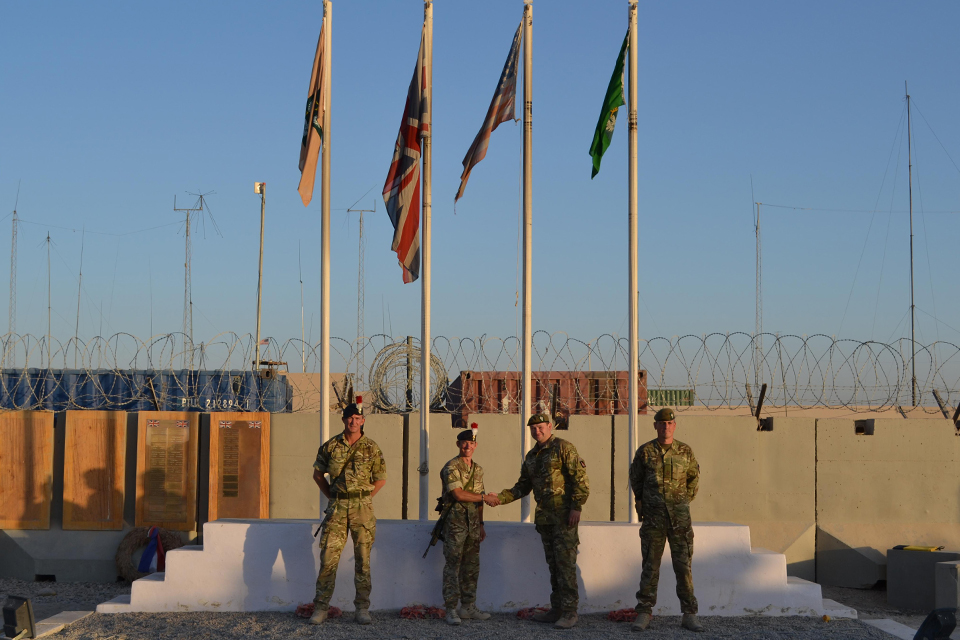 Although the more experienced members of the company have been to Afghanistan before and many have experience from Iraq and other operations, the majority of the company are on their first operational tour.
Major Major said:
For a lot of the guys this is a very new and challenging experience. Some of the younger soldiers only joined the Battalion at the start of the year, but since then they've been through an intensive and effective training programme which has got them eager to go.

They're ready, they know the drills and procedures and I'm sure they'll be ready for whatever comes at them.
Published 1 November 2013