British Museum scoops £100 K Art Fund Prize
Joint project with the BBC clinches title of Museum of the Year.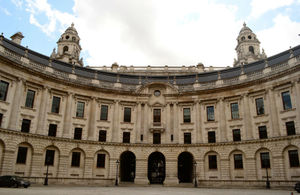 Culture Secretary Jeremy Hunt last night presented one of the culture sector's most prestigious accolades to one of the country's most popular visitor attractions.
The British Museum's groundbreaking project A History of the World won the 2011 Art Fund Prize, worth £100,000.
The project explored world history from two million years ago to the present day through artefacts in the museum's collection. At its heart was a 100-part series on BBC Radio 4 entitled A History of the World in 100 Objects.
Michael Portillo, chair of this year's judging panel, said: "We were particularly impressed by the truly global scope of the British Museum's project, which combined intellectual rigour and open heartedness, and went far beyond the boundaries of the museum's walls. Above all, we felt that this project, which showed a truly pioneering use of digital media, has led the way for museums to interact with their audiences in new and different ways."
The Art Fund Prize annually awards £100,000 to a single museum or gallery for a project showing excellence, originality and imagination but it is the first time that a London-based national museum has won the prize.
The British Museum, which received nearly six million visitors last year according to figures from the Association of Leading Visitor Attractions, has said it will use the prize money to fund loan programmes with museums across the UK.
The winners of the Clore Award for Museum Learning, a new £10,000 award under the umbrella of the Art Fund Prize, were also announced. Judges were so impressed by the finalists that they selected two winners and doubled the prize money available. The South London Gallery and a consortium of the Pitt Rivers Museum and the Oxford University Museum of Natural History each took home £10,000.
Further information
Published 15 February 2012