British Minister to promote trade in Minnesota
Foreign Office Minister Alistair Burt is the first British Minister to visit Minnesota in more than a decade.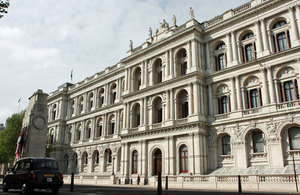 The visit will focus on the mutual prosperity of Minnesota and Britain.
In addition to meeting with Minnesota Governor Mark Dayton and executives of some of the state's top investors in the United Kingdom, the Minister will deliver a lunchtime speech titled "Britain and Minnesota: Partners in Turbulent Times" to the Minnesota International Center. The Minister will use the speech to highlight the mutual economic benefits of the UK-Minnesota relationship, including:
$1.1 billion of investments in Minnesota
more than 90 British companies employing 14,400 Minnesotans
80 Minnesota businesses, such as 3M and Cargill, with successful operations in the UK
The Minister will also address some of the foreign policy challenges facing both the United States and the United Kingdom, including the future of Afghanistan and the implications for the Middle East of the Arab Spring.
The Minister's speech is open to the public but requires advance registration through the Minnesota International Center.
Published 30 January 2012