World news story
British Minister for Universities and Science visits Kazakhstan
The Rt Hon David Willetts MP, British Minister for Universities and Science visits Kazakhstan from 28 to 30 of November.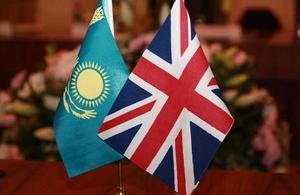 The Rt Hon David Willetts makes his first visit to Kazakhstan, travelling to Astana from 28 to 30 November 2013. The main purpose of David Willetts' visit is to promote UK education and training capabilities within the Kazakhstani market and to celebrate the success of the Government of Kazakhstan's Bolashak Scholarship Programme and to demonstrate the importance to the UK of educational collaboration with Kazakhstan. The visit will help emphasise the UK's strengths and relevance as an ideal partner for Kazakhstan in the reform and development of its education system.
In Astana the Rt Hon David Willetts will take part in the celebrations of the Jubilee Forum of the Bolashak Scholarship Programme, marking the 20th anniversary of the scheme. The Minister's programme will also include a series of high-level meetings focussing on boosting existing cooperation in the educational sphere, including the Minister of Education and Science Aslan Sarinzhipov.
David Willetts will also visit Nazarbayev University and will meet with the UK alumni and representatives of the British Business Community.
On his visit to Kazakhstan Universities and Science Minister David Willetts said:
Education partnerships with emerging economies such as Kazakhstan are valuable in building new relationships and encouraging the growth of the global education market. I am extremely proud that the UK is the number one destination for Bolashak Scholars. The Government is committed to supporting Kazakhstan's own ambitious education strategy.
Biography of the Rh Hon David Willetts MP
Further information
Follow us on twitter @UKinKZ, @UKinKZ_Russian
Follow our Deputy Head of Mission on Twitter @DHMGregQuinn
Visit the UK and Kazakhstan website pages
Follow us on facebook and Flickr
Media enquiries
Email ukinkz@fco.gov.uk
Telephone +7 7172 55 62 17
Published 26 November 2013