World news story
British High Commissioner statement on World Press Freedom Day
Freedom of expression is fundamental to a strong democracy. An open and effective press serves to improve the environment for long-term social, political and economic stability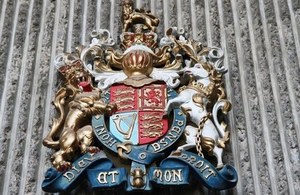 Marking World Press Freedom Day on Saturday 03 May, the British High Commissioner to Pakistan, His Excellency Philip Barton CMG OBE said:
Since my arrival in Pakistan at the beginning of the year, I have been struck by the vibrancy of the country's media. This breadth and diversity is striking and is proof of how far the industry has come since 2008's deregulatory reforms. But Pakistan remains one of the world's most dangerous places to be a journalist, as was highlighted in this week's Amnesty International Report.
It is hard to escape the fact that 2014 has so far been a particularly bloody year for journalism in Pakistan. A range of media houses from across the political spectrum have been attacked. Journalists and their support staff have been targeted and in some cases, tragically, killed.
Freedom of expression is fundamental to a strong democracy. An open and effective press serves to improve the environment for long-term social, political and economic stability. Journalists are crucial to this work. In Pakistan they have played a central role in embedding public support for democratic values - witnessed so clearly in last year's historic elections.
Journalists, bloggers, media organisations and individuals must be allowed to operate and to express themselves freely and safely in line with international standards. The recent surge in violence against journalists in Pakistan highlights the need for action in this area. I call on all in Pakistan to support a free and fair press, where journalists can go about their vital work without fear, intimidation or harassment.
Published 5 May 2014