World news story
British Embassy San Jose hosts Workshop on Contraband and Illicit Trade
British Embassies of Belize, Costa Rica, El Salvador, Guatemala, Honduras and Panama join forces to host this important regional event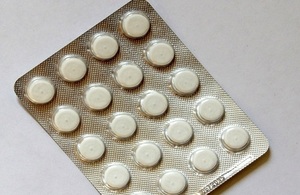 High-level officials involved in tackling contraband and illicit trade are currently attending a regional workshop designed to train participants to counter problems associated with illegal trade in Central America. Delegates from Panama, Costa Rica, Guatemala, Nicaragua, El Salvador, Honduras and Belize are participating in the event at the Crowne Plaza Hotel, San Jose, Costa Rica.
The meeting will provide a space to explore the diverse problems of illicit trade, taking into account its impact on economies, societies and individuals. Moreover, participants will have the opportunity to exchange their experiences with British specialists in a range of issues ranging from vulnerabilities of legal systems to the formulation and implementation of policies to fight contraband.
Workshops will be facilitated by a team of experts such as Jeannie Cameron, former diplomat and consultant on international trade, and specialist in treaties and international regulation aspects of illicit trade; Michael Levi, Professor of Criminology at the University of Cardiff, an institution recognised worldwide for its research into organised crime and money laundering; and Sophie Molle, a senior executive from the World Customs Organization.
The workshop will also provide an opportunity for regional practitioners to address how to improve anti-contraband strategies in their respective countries. The project, organised by the British consultancy VIASOL, is a joint initiative between British High Commissions and Embassies across the region and the Ministry of Finance in Costa Rica. The funding is provided by the British Government.
The British Ambassador to Costa Rica, Sharon Campbell, highlighted the importance of this initiative, recognising the need to face the challenge together.
We are very pleased to be organising this workshop, especially on such as important issue, not only for the UK, but also for the countries of the region. The problem of illicit trade and contraband is a transnational phenomenon that affects not only trade, but also creates health issues and crime and insecurity. This harms everyone – costing governments millions of dollars in taxes each year, money that can be used for infrastructure, education, health and poverty reduction. For this reason we must seek common solutions to counter it".
For further information, contact:
Denise Lewis Martínez
Director for Press and Communications
British Embassy San José
M: +506-8569-5362
E-mail: Denise.Lewis@fco.gov.uk
Published 10 February 2014