World news story
British Embassy Kyiv office emails not working
Please call us at +38 44 490 3660 (switchboard) or email to our public account ukembinf@gmail.com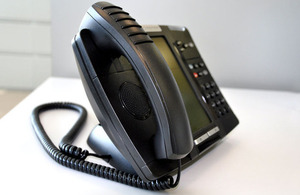 The problem has been resolved.
Currently, the British Embassy in Kyiv is experiencing technical problems with the Internet connection. Unfortunately, we cannot access our office emails. We are working on this to try and fix it as soon as possible.
In the meantime, if you need to contact the Embassy, please call us at +38 44 490 3660 (switchboard), fax us at +380 44 490 3662 or email to our public account ukembinf@gmail.com.
We would like to apologise for any inconveniences.
Further information
Published 14 November 2013