World news story
British Embassy in Rome joins Italian energy-saving initiative
Once again, our Embassy supports the M'illumino di Meno campaign, launched by popular Rai Radio 2 programme, Caterpillar.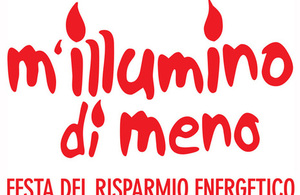 Caterpillar's M'illumino di Meno ("shining less brightly") campaign, which celebrates its 10th edition on 14 February this year, advocates energy saving and use of clean energy.
The organisers invite participants to join a symbolic "energy silence" on the day of the anniversary of the Kyoto protocol entering into force. On 14 February institutions, individuals, schools, shops and businesses are called upon to show that they care about sustainability by symbolically switching off the lights of squares, streets, shop windows, offices, homes and classrooms, between 6 and 7:30pm – the time frame when the radio programme is broadcast. In addition to this, the organisers also call for participants to switch on, where possible, "cleaner" lights from renewable sources and more efficient lighting systems.
This year's edition focuses on culture and museums and aims at shining a light on the importance of funding culture, through the symbolic switch-off of lights. The National Portrait Gallery and the National gallery in London, the National Museum Wales and castles and mansions across Wales will turn off their lights on 14 February.
In addition, a week before the Energy Saving Day, on Friday 7 February, Caterpillar will broadcast live from our Ambassador's Residence, Villa Wolkonsky. The special edition of the programme, "M'illumino di meno international", will be on air as usual on Rai Radio 2 from 6pm to 7:30pm.
The British Embassy has been supporting Caterpillar's M'illumino di meno initiative for many years now, as energy saving and the use of clean energy are two priorities which are very much in line with both the UK government's "green agenda" and the British Embassy in Rome's efforts at making all of our activities as "green" and sustainable as possible.
Watch the video message by our Ambassador, Christopher Prentice, (in Italian) announcing our support to "M'illumino di meno".
Published 3 February 2014