World news story
British Embassy consular team at EXIT village camp
The British Embassy Belgrade's Consular section was again present at the EXIT village camp area, helping British festival-goers.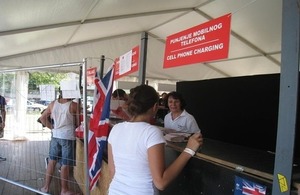 Consular section was helping festival-goers with any problems that arose, and ensuring more efficient and effective liaison with the City of Novi Sad's authorities, during EXIT music festival that was held in Novi Sad, 10-14 July 2013.
British Ambassador Michael Davenport met the organisers of EXIT festival, which has for years been a big hit with British visitors in particular. The Ambassador also chatted with British festival goers staying at the camp. The Embassy's Vice-Consul, Jagoda Trajkovic, advised them on safety and well-being precautions during their stay at the camp and attendance at the festival.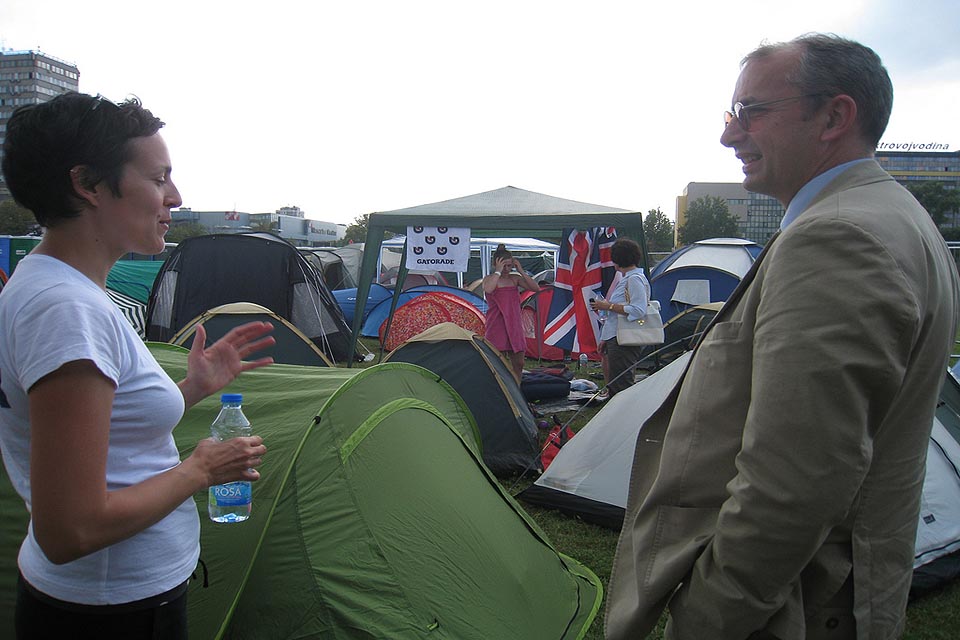 Mercifully, there were fewer consular difficulties for our team to tackle this year. In part, the reduced workload might be due to lower numbers of British nationals attending than at previous festivals. But we believe, too, that the campaigns our Embassy has run over the past few years have helped to get important messages across; and that British festival-goers are being safer, healthier and savvier than ever. As such, we hope to see more British visitors – though perhaps fewer Embassy officials! – visiting EXIT, and the city of Novi Sad, in 2014.
We were also very glad to hear that British artists such as Fatboy Slim, Bloc Party and The Prodigy were so well-received here in Serbia.
Published 16 July 2013