World news story
British Consulate General New York celebrates the career of Sir Howard Stringer
Consul General Danny Lopez and the Welsh Government welcomed a host of media and business contacts to his residence on 17 September 2013.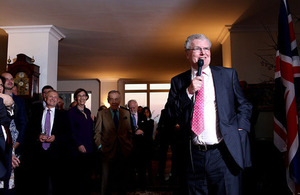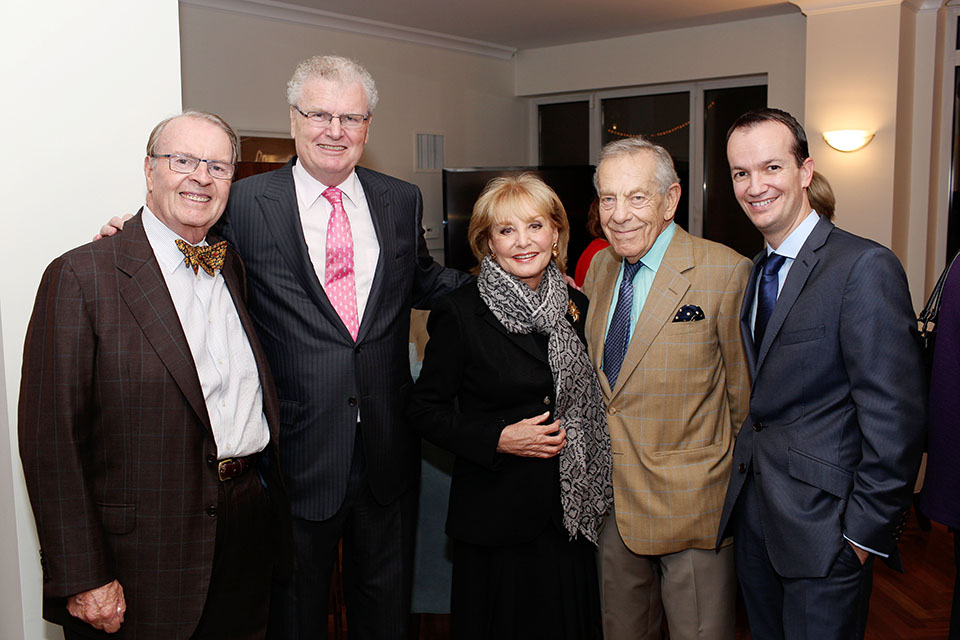 Sir Howard Stringer retired as chairman of the board of Sony Corporation in June 2013. Prior to his retirement, he was the first western CEO of Sony (from 2005 to 2012) and enjoyed three decades with CBS Inc., where he rose to become president from 1988 to 1995. During his career, Sir Howard has often promoted UK business interests, and Wales will mark 40 years of Sony investment next year in part thanks to his efforts.
"It is no exaggeration to call Sir Howard one of Britain's foremost ambassadors in business and entertainment," said Consul General Lopez. "And as with all the truly great, he hasn't forgotten where he came from."
Guests were drawn from across the media and business worlds in New York and beyond and included CBS hosts Barbara Walters, Morley Safer, Steve Kroft, Lesley Stahl and more, and Sir Howard's brother, Rob Stringer, the chairman of Columbia Records.
Catrin Brace from the Welsh Government in the USA read a message of congratulations from the First Minister of Wales, the Rt Hon Carwyn Jones AM:
I would like to take the opportunity of your retirement to thank you for all the help you have given Wales during your time in New York. My predecessor, the Rt Hon Rhodri Morgan AM, and I have much appreciated your efforts to raise the profile of Wales in the USA. I am sure that your Welsh heritage will continue to play a part in whatever interests and activities you decide to pursue in the future. You are a true champion of Wales.
Dan Cecchin, chief representative of the Welsh Government in the USA, presented Sir Howard with a bottle of Penderyn whisky and a Raspberry Pi, a handheld computer developed in Wales. As a special surprise, a song written for the occasion was played for the guests.
Published 19 September 2013