British Business Embassy creative content day
Stella McCartney and James Bond Producer lead creative charge.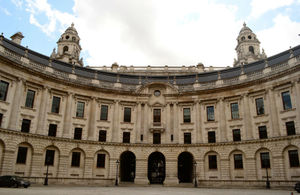 Fashion designer Stella McCartney, who designed Team GB's performance kit, and James Bond producer Michael G. Wilson OBE will be among those showcasing the UK's creative talent today to international businesses as part of focus at the British Business Embassy's Creative Content Day.
The day is one of 18 events being organised by UK Trade & Investment over the Olympic and Paralympic Games, brings together 280 UK and international business people to discuss new business opportunities, forge new partnerships and learn from successful individuals and enterprises.
Also announced during today's event:
Creative England is launching a national business development fund of up to £1 million to support creative and digital businesses across England
UK Trade & Investment announces £400,000 support for film industry
Chinese publishing firm (China Education Publishing & Media Group) to spend up to £80 million expanding in UK
China's largest jewellery store Neoglory Jewellery investing £2.5 million in UK, creating 35 jobs
Games publisher Activision Blizzard Inc. setting up in Leeds
SEGA to open new facility in Horsham
You can also follow events live on Twitter @BritBizClub and join the conversation using hashtag #BritBizEmbassy
Further information
Published 31 July 2012