World news story
British Army supports development of the Kosovo Security Force (KSF)
Kosovo Security Force members successfully completed Physical Training Instructors Course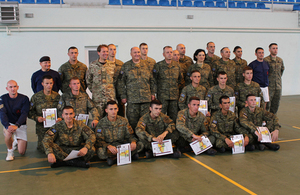 Seventeen Kosovo Security Force (KSF) members have successfully completed a demanding two week Physical Training Instructors (PTI) Course, conducted by a visiting British Army Training Team from the Royal Army Physical Training Corps. Graduation from the course took place on 26 July at TRADOK in Ferizaj in the presence of Brigadier General Halimi, after a demonstration for VIP visitors of skills acquired during the training.
Lieutenant Colonel Richard Parry, UK Defence Attaché, congratulated the successful students, and emphasised UK commitment to the continued development and professionalisation of the KSF, enabling bright, energetic and empowered commanders to prosper.
General Halimi announced that the top student graduating from the PTI Course would go on this year to attend the British Army's Basic Physical Training Instructors Course, which takes place in the UK over 3 months. He also announced the promotion of a further two KSF Physical Training Instructors and confirmed that they would be attending the Royal Army Physical Training Corps Instructor's Course, taking place in the UK over 8 months.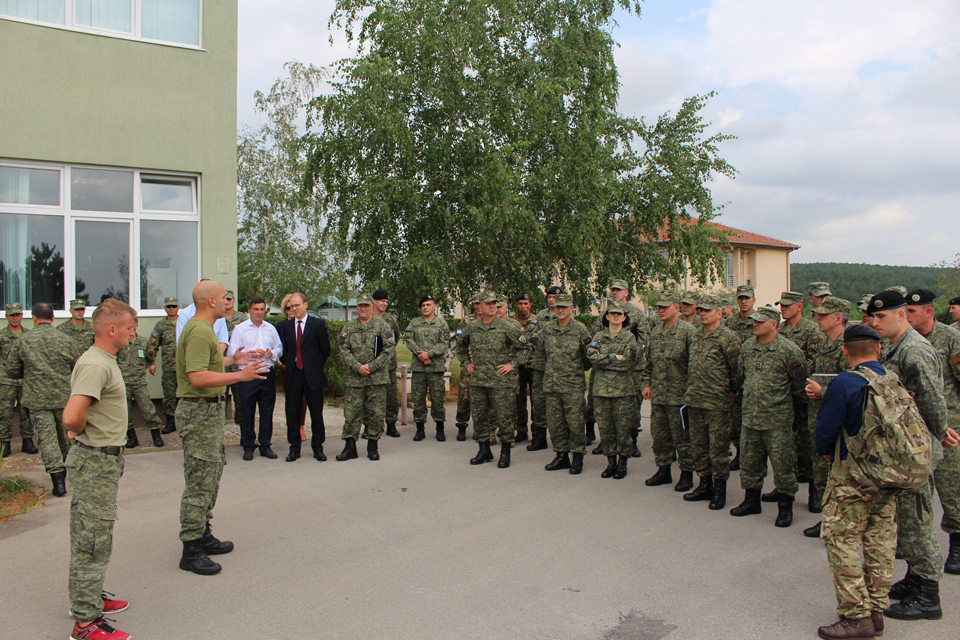 Published 27 July 2016