News story
British and Portuguese marines train together
Marines from the UK and Portugal have taken part in a training exercise on HMS Bulwark to share knowledge of amphibious operations.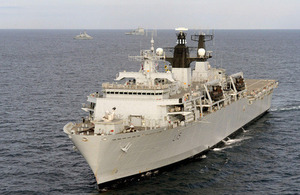 The 38 Portuguese marines received a demonstration of the equipment used by the ship's Royal Marines assault squadron as she sailed from Lisbon, including the 'rapid beach profiling system' used by the Amphibious Beach Unit (Light).
The marines were also given an insight into the work of 3 Commando Brigade on HMS Bulwark. The training session culminated in a troop beach assault by 2 landing craft.
Lieutenant Mario Vilaca of the Portuguese Navy said of the training session:
It has been a very fruitful day because this has been a great opportunity to improve our amphibious knowledge.
The exercise formed part of Cougar 13, an annual deployment to the Mediterranean and Gulf region.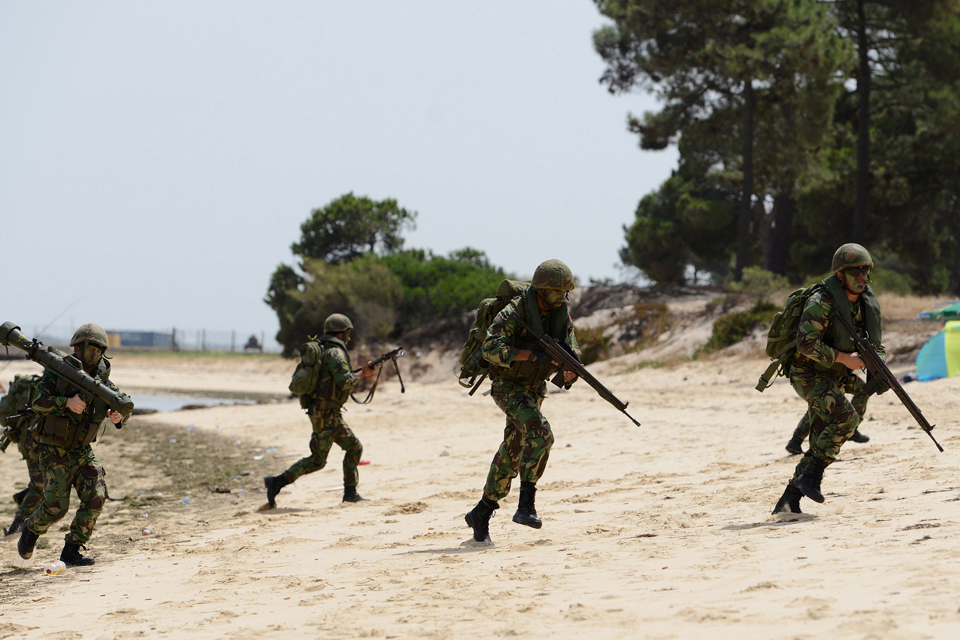 Lieutenant Colonel Richard Maltby, the officer in command of 4 Assault Squadron Royal Marines, said:
It was clear that the Portuguese marines, drawn from several different units, thoroughly enjoyed the day and gained a good understanding of the tactics, techniques and procedures that both 4 Assault Squadron Royal Marines and HMS Bulwark employ when landing embarked military forces on a beach.

It is hoped that we can work with the Portuguese marines at some point in the future to better understand their amphibious capability and equipment and exchange ideas about developing joint procedures.

In the meantime, we look forward to the rest of Cougar 13 and the further exchange opportunities with other nations' amphibious forces.
HMS Bulwark is the flagship of the Response Force Task Group (RFTG), commanded by Commodore Paddy McAlpine.
The RFTG is the United Kingdom's high readiness maritime force, made up of ships, submarines, aircraft and a landing force of Royal Marines, which is at 5 days' notice to act in response to any contingency tasking including humanitarian disaster relief or international military intervention.
Cougar 13 allows the UK's maritime assets to exercise with multinational forces in the Gulf region, enhancing interoperability by working with partner forces to promote the UK's interests overseas and demonstrating the government's long-term commitment to security in the Middle East.
Published 27 August 2013