Press release
Britain's best markets announced
Britain's best markets are named at an awards ceremony at Birmingham City Council House.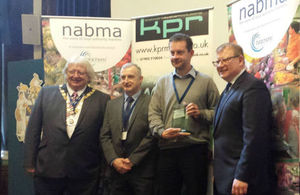 Britain's best markets were today (28 January 2016) named at an awards ceremony at Birmingham City Council House.
The Great British Market Awards saw markets across the country battle it out to be crowned Britain's best in the national competition run by the National Association of British Market Authorities (NABMA).
Leeds Market was crowned overall winner by the general public being named Britain's Favourite Market after more than 100,000 votes were cast online and through social media.
Category winners are:
Best Love Your Local Market Event – Warrington Market
Best Large Indoor Market – St Nicholas Markets, Bristol
Best Large Outdoor Market – Rotherham Street Market
Best Small Indoor Market – Harborough Market
Best Small Outdoor Market – Hebden Bridge
Best Large Community Market – Enfield Market
Best Small Community Market – Tettenhall Make It and Bake It Market
Best Large Speciality Market – Tall Ships Belfast 2015
Best Small Speciality Market – The Alternative Market
Best Wholesale Market – Glasgow Wholesale Market – Blochairn
Best Large Food Market – Borough Market
Best Small Food Market – Electric Nights Streetfood
Best Market Attraction Market – Duke of York Square (Partridges) Market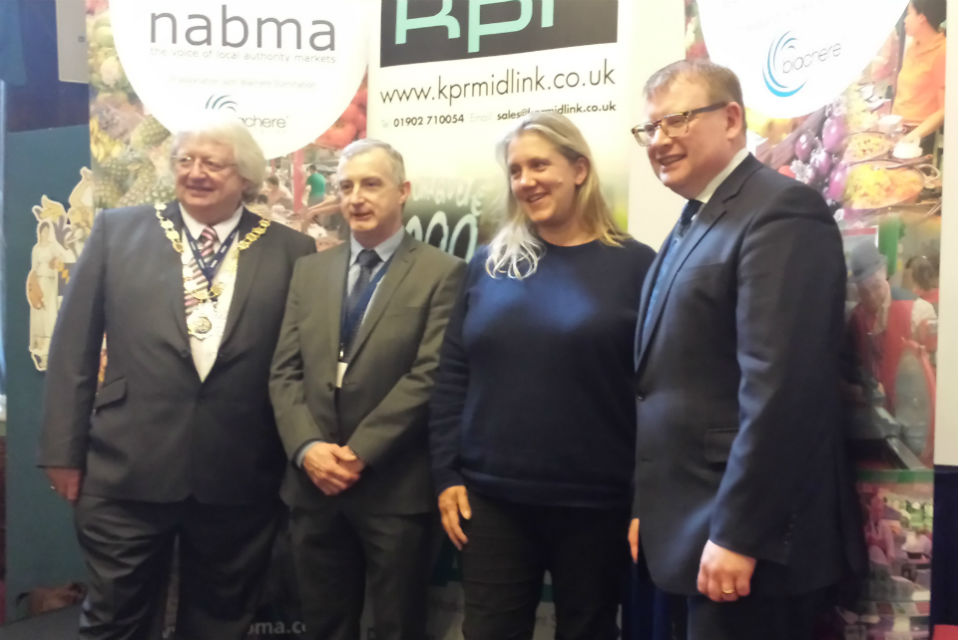 Presenting the awards, after visiting Birmingham's Bullring Market, High Street Minister Marcus Jones said:
Markets are a vital part of Britain's bustling high streets.

They are the testbeds for entrepreneurs starting out in the trade and are the heartbeat of communities across the country.

I'd like to congratulate all the award winners on being named one of Britain's best markets and wish them all the best for the future.
BMA President Councillor Mick Barker said:
The Great British Market Awards showcase the depth and breadth of talent that there is across this country's market industry.

This year saw more categories than ever before and recognises everyone from small community markets and special events to the large food markets. This is what makes the British market industry so diverse and so special.
The government has championed a number of initiatives to help make sure high streets remain the cornerstones of our communities.
These include a billion pound package of investment ranging from targeted business rate discounts, sensible planning changes, the Great British High Street Awards and action that reins in over-zealous parking practices.
This has resulted in investment in property increasing by 30% in the past year, town centre vacancy rates falling to under 10% and retail sales increasing year-on-year for the longest period on record.
The government has also supported the Love your Local Market campaign, helping councils promote local traders and encourage young people to think about a future as a market trader. Thanks to the campaign. Between 2012 and 2014, an estimated 1,000 people have started businesses in this way.
In 2014 after its success in Britain, European local markets took note and joined making the campaign international.
Further information
The Great British Market 2016 awards are sponsored by KPR Midlink.
The winners of the Britain's Favourite Market award were decided by an online public vote on the NABMA website.
Winners of the other award categories were decided by a judging panel of industry experts, following nominations during December 2015 from operators, traders and members of the public.
Office address and general enquiries
2 Marsham Street
London
SW1P 4DF
Contact form http://forms.communiti...
General enquiries: please use this number if you are a member of the public 030 3444 0000
Published 28 January 2016