"Britain's moment to shine"
Deputy PM says Olympic Torch will showcase best of Britain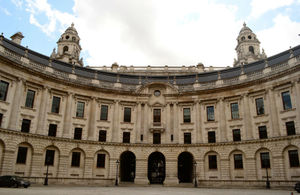 The Olympic Torch will shine a light on every corner of the country and showcase the people and places that make Britain great, Deputy Prime Minister Nick Clegg said today.
Mr Clegg spoke as he prepared to welcome the arrival of the Olympic Flame at RNAS Culdrose in Cornwall later today.
The Flame is currently en route to the UK from Greece after the official handover ceremony in Athens yesterday.
"The arrival of the Torch marks the start of the final countdown to the Games," the Deputy PM said. "The whole of the country is ready, eager and waiting to welcome the world to the UK for a summer of sporting and cultural celebration like no other. This is Britain's moment to shine."
He urged the nation to join in the celebrations during the 70-day relay around the UK and rally behind our athletes to ensure Team GB are "in no doubt that we're 100 per cent behind them".
Culture Secretary Jeremy Hunt said: "Years of hard work by thousands of people up and down the country are about to turn the London 2012 vision into reality. We are not complacent - we still have a great deal to do - but we on track to stage an absolutely fantastic Games."
Free music and cultural events will be on offer along the relay route as part of the London 2012 Festival, with up to 10 million opportunities to join the festivities for free.
Further information
Published 18 May 2012