News story
Britain concerned at abuse victim sentence in Maldives
FCO Minister Alistair Burt welcomes statement from the Maldives Government that protecting the rights of the child is top priority.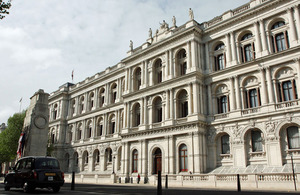 Foreign Office Minister Alistair Burt said:
I was appalled by reports from Maldives that a 15 year old victim of sexual abuse had been sentenced to flogging and up to 8 months house arrest for charges of pre-marital sex. It is self-evident that a child subjected to such abuse should be treated as a victim, and given the appropriate counselling and legal help, and not be treated as a criminal.
We welcome the subsequent statement from the President's Office in Maldives, including the assertion that protecting the rights of the child is one of Maldives' top priorities. We fully agree that this case has demonstrated a critical need to review existing mechanisms, including the legal framework, for protecting the rights of the child in Maldives.
We very much hope that such a review will take place urgently and that the end result will be that the victim's rights are fully protected and that no similar prosecutions take place in the future. We encourage all parties in Maldives to publicly support such a process, and will continue to monitor proceedings carefully.
Further Information
Read the statement from the President's Office in Maldives
Follow Alistair Burt on twitter: @AlistairBurtFCO
Published 1 March 2013