News story
Bridging Payments for Environmental Stewardship customers
Farmers and land managers who claimed for 2016 and / or 2017 will have received at least 75% of their payment for those years by the end of September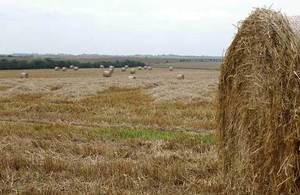 We are making bridging payments to farmers and land managers to ensure all those who claimed for 2016 and / or 2017 will have received at least 75% of their payment for those years by the end of September.
All eligible Environmental Stewardship (ES) agreement holders who claimed for 2016 and 2017 payments and have not yet received 75% of their claim for those years will receive a bridging payment by the end of September.
A bridging payment is an interest-free loan to customers in advance of their full year payment. Customers will receive 75% of the current estimated value of their ES revenue claim. When the full payment is processed and made, the amount paid through the bridging payment will be held back.
Where a 50% advance payment has already been made to a claimant, customers will receive a 25% top up when bridging payments are made.
Letters and emails are being sent to farmers and land managers awaiting payments this week, with a reminder to make sure bank account and contact details on the Rural Payments Service are up-to-date so that bridging payments can be made successfully.
Customers do not need to do anything to receive the payment, as Natural England will check records to identify eligible customers entitled to bridging payments.
Payment for environmental work undertaken is a government priority as set out in the Agriculture Bill published earlier this week. These payments are important to customers, and an improvement plan to the delivery of Environmental Stewardship and Countryside Stewardship payments is underway, with the Rural Payments Agency taking charge of delivery of both schemes from 1 October.
Published 14 September 2018