The UK announces a range of measures to end Female Genital Mutilation/Cutting
How the UK is helping to stop the practice of Female Genital Mutilation/Cutting (FGM/C) both in the UK and internationally.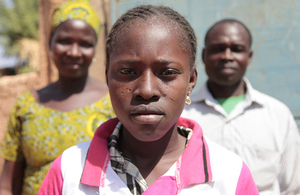 To mark International Day of Zero Tolerance to Female Genital Mutilation the government has announced a range of measures to combat this harmful practice in the UK and internationally.
Read the press release
Ending FGM/C in a generation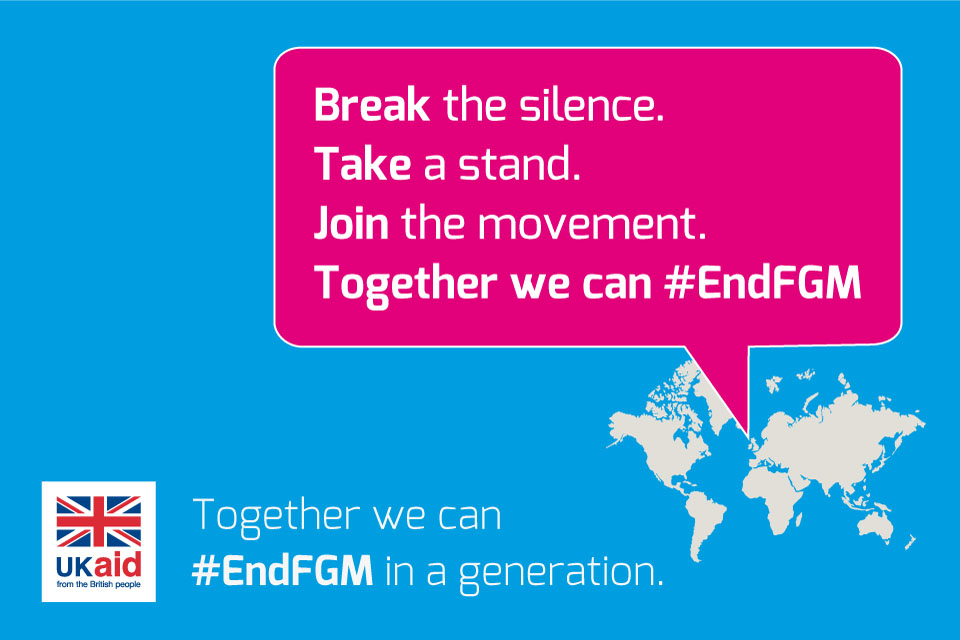 This morning, on 6 February, DFID joined forces with more than 1000 supporters to raise awareness of FGM/C and campaign to end FGM/C in a generation.
At 11.30am a Thunderclap went out on various social media channels such as Facebook and Twitter, sending out the message to millions of people worldwide.
A new consortium
The government has appointed a consortium of leading anti-FGM campaigners to deliver a global campaign to end FGM/C.
Those involved include:
The consortium will support the growing movement within Africa to end the harmful practice.
International Development Minister Lynne Featherstone said:
We will not see an end to FGM in the UK unless the practice is eliminated worldwide. This will take a grassroots movement across Africa that can change attitudes and help communities see FGM for what it is: child abuse.

This campaign will unite activists across Africa with UK diaspora communities and charities, raising awareness of the pain and suffering FGM causes and showing that we can end the practice.
The consortium will work across Africa to bring about a transformation in attitudes towards FGM by:
working with diaspora communities within the UK to help them use their skills and resources to support efforts to end FGM in their countries of origin

bringing together key leaders and organisations across Africa as part of a global movement to end FGM

promoting increased political will and funding in affected countries to tackle FGM

supporting a network of grassroots activists across Africa to speak out for change and supporting communities who are already working to end the practice

strengthening and supporting national coalitions against FGM within 10 focal countries, providing them with expertise needed to bring about change
The team will be based in Nairobi and London and is led by Efua Dorkenoo, OBE, former Advocacy Director of Equality Now's FGM programme, and former technical expert for the WHO. The programme will work closely with the United Nations Joint Programme, governments and civil society in focal countries.
Why does FGM happen?
10 things you need to know about FGM/C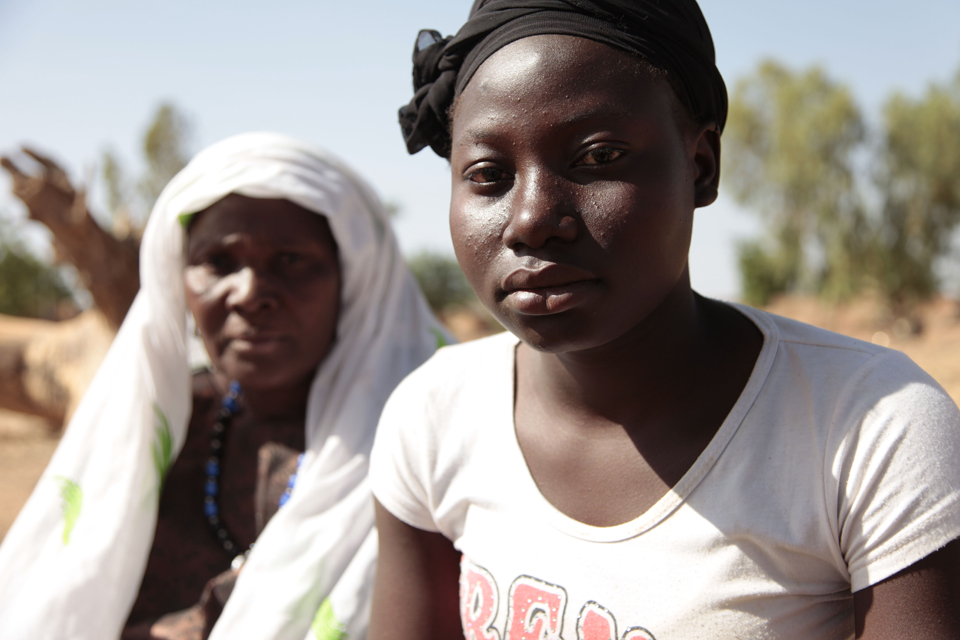 Female genital mutilation or cutting is exactly what it sounds like. It involves cutting or other damage to female genitalia and is a practice which has been carried out for thousands of years. It is a deeply embedded social norm that is done because it always has been. It is considered essential for marriage and preparation for womanhood.

Its most extreme form involves cutting out all the external genitalia and sewing up the girl's vagina. This is carried out on 90% of girls in Somalia.

FGM/C results in a lifetime of pain, difficulties urinating and menstruating, pain during sex, serious problems in childbirth, physical disability and psychological damage.

More than 125 million girls and women have undergone FGM/C worldwide. The practice is widespread in Africa and parts of Asia.

30 million girls are at risk of being cut over the next decade, with 20,000 girls at risk in the UK every year.

Africa is leading the way in ending FGM/C. More and more communities, leaders, and policy makers are driving a movement to end it.

A UN General Assembly resolution led by the Africa Group called for a global ban on the practice in December 2012.

The First Lady of Burkina Faso, Chantal Compaore, played a vital role in driving the UN resolution and has been dedicated to ending FGM/C in her country for over 20 years.

The UK is working to reduce the practice by 30% in at least 10 countries in Africa in the next 5 years.

Change is happening. UNICEF and UNFPA report that nearly 10,000 communities abandoned the practice as of 2013. Evidence suggests that FGM/C can end in a generation.
Read more
Voices from the experts
Efua Dorkenoo: The silence has been broken, now let's break the cycle of FGM/C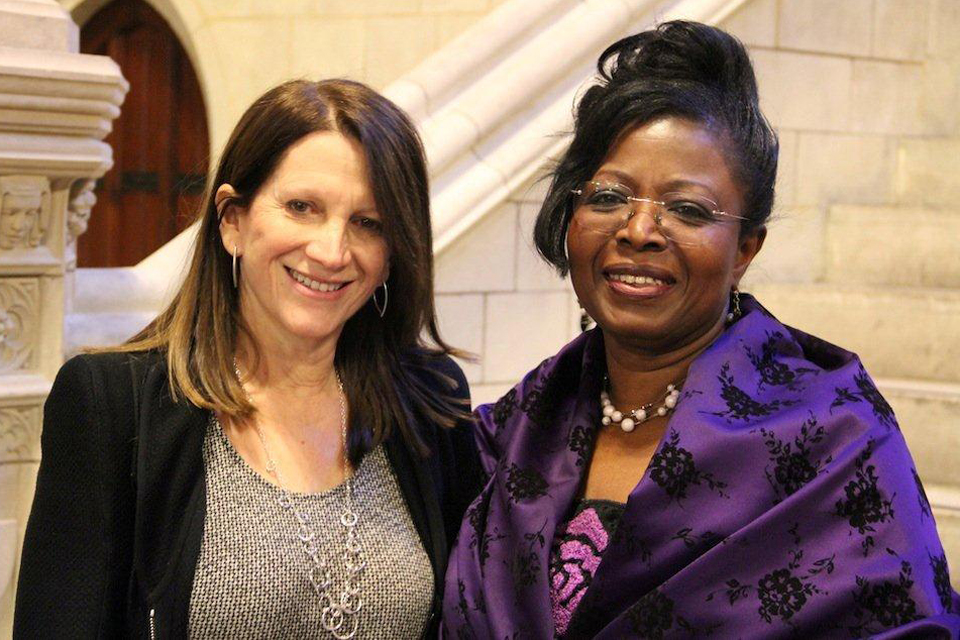 On this International Day of Zero Tolerance against Female Genital Mutilation/Cutting (FGM/C), I call on everyone to unite in a global movement to prevent the next generation of girls from undergoing FGM/C. As we start on a new global social change campaign there is a real opportunity to break the cycle and end the practice.
I have been trailblazing efforts to end FGM/C for 3 decades, breaking boundaries and opening up the debate. In the early days, and in an unprecedented move, I helped move FGM/C from being seen as a cultural issue to a human rights issue. This led to the WHO denouncing the practice, stating that it should not be practiced by medical professionals under any circumstances. My work with the WHO's secretariat to field their first resolution against FGM/C through the World Health Assembly in 1994 also helped them introduce the issue onto the agendas of Ministries of Health around the world.
Julia Lalla-Maharajh: Communities in Mali lead the way on 6th February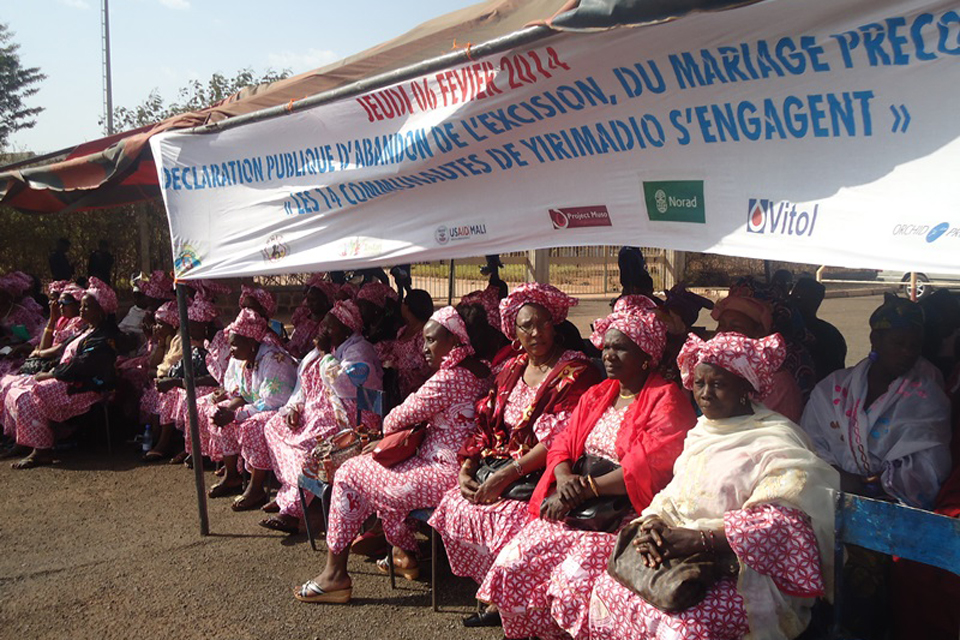 Last year, on International Women's Day, I wrote a blog from a cold and frosty New York at the Commission on the Status of Women. It was a hugely exciting event as DFID announced their programme towards ending female genital cutting in Africa and beyond.
This year, 11 months later, on International Day against Female Genital Cutting (FGC), I am writing from a cold and frosty Copenhagen, where Orchid Project is hosting an event that will see Danish people from all walks of life meeting to hear about the hope and possibility that FGC can end in the next generation. We're delighted that the US Ambassador to Denmark will be joining us to speak at the event.
It has been an extremely positive 11 months. Every event we do, from talking in schools to discussing with donors, to presenting at large events about social change, we attract more interest from people who want to understand how difficult issues like FGC can be supported to end, through sustainable change.
Published 6 February 2014