Press release
Brandon Lewis: housing associations can be 'champions of aspiration'
Housing Minister Brandon Lewis calls on housing associations to support the government's ambitious plans to extend the Right to Buy.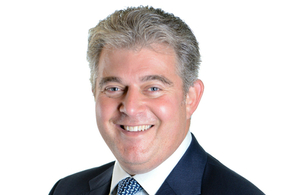 In a speech to the Chartered Institute of Housing in Manchester today (25 June 2015), the Housing Minister urged the organisations to seize this historic opportunity and help their tenants realise the dream of owning their own home.
Acknowledging the changes will be challenging, he nevertheless asked them to consider whether it is fair to tell tens of thousands of people that they must "remain renters for the rest of their lives".
And he reaffirmed the government's commitment to reinvest money from sales into more homes and that every home sold will be replaced.
Under the government's ambitious plans, around 1.3 million housing association tenants will get the same home ownership opportunities as council tenants through the extension of Right to Buy.
Housing Minister Brandon Lewis said:
We want to help anyone who works hard and aspires to own their own home to turn their dream into a reality. The Right to Buy supports those dreams – it's why we want to give housing association tenants the same home ownership opportunities as council tenants.

I know these changes will be challenging for housing associations but I also know they care deeply about their tenants. That's why I'm calling on them to support our vision and become the champions of aspiration.

Only by working together can we make a real difference to the lives of hard-working people and keep the country building.
Ambitious housing vision
Over 200,000 people have been helped into home ownership through government-backed schemes, including more than 30,000 through Right to Buy since the scheme was reinvigorated in 2012.
The extension to Right to Buy is central to the government's ambitious vision for housing over the next 5 years that includes:
delivering 200,000 starter homes that will be sold with a 20% discount to first time buyers under 40
£38 billion of public and private investment to deliver an extra 275,000 affordable homes, achieving the fastest rate of delivery for 20 years
creating a £1 billion brownfield fund to get land ready to build on and make way for 400,000 new homes
extending the Help to Buy: equity loan to 2020, helping thousands more to become homeowners and giving housebuilders the certainty they need to invest in new buildings and create more jobs
Housing is central to the government's long-term plan, with housing starts at their highest annual total since 2007. It means that more than 570,000 new homes have been built since April 2010.
Figures released last week show that the government has outstripped its ambition for affordable homes, delivering more than 260,000 since April 2010, while its Help to Buy scheme has allowed more than 100,000 people to buy new homes.
Further information
The Chartered Institute of Housing (CIH) is the independent voice for housing and the home of professional standards. CIH is a registered charity and not-for-profit organisation. They have a diverse membership of people who work in both the public and private sectors, in 20 countries on five continents across the world.
The CIH Conference, Housing 2015, is the UK's biggest housing event, attracting more than 8,000 housing professionals, 300 exhibitors and experts from inside and outside of the housing sector who come together to network, share ideas and shape the future of the housing industry.
The housing fringe is a new feature at Housing 2015. Supported by Wheatley Group, the fringe provides a platform of innovative sessions delivered through the art of drama, music, complimentary drink receptions and debates in an un-conference approach.
Office address and general enquiries
2 Marsham Street
London
SW1P 4DF
Contact form http://forms.communiti...
General enquiries: please use this number if you are a member of the public 030 3444 0000
Published 25 June 2015