News story
Border Force find stowaways hiding in caravan
Border Force officers in Dunkerque have found a group of would-be illegal immigrants hiding in a caravan.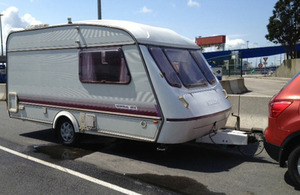 Three would-be illegal immigrants have been stopped from entering the country after Border Force officers found them hiding inside a caravan at the French port of Dunkerque.
The caravan, which was being towed by a British registered car being driven by a 34 year old man from Southampton, was searched at around 2.30am on Thursday 27 June as it waited to board a ferry to Dover.
The driver claimed to have been on a two day holiday in the Dunkerque area. Three other people were travelling with him, his wife and child and a second male aged 31.
But officers found three Afghan nationals inside the caravan – a man and woman aged in their 50s hiding in a toilet and 12-year-old boy locked in a cupboard.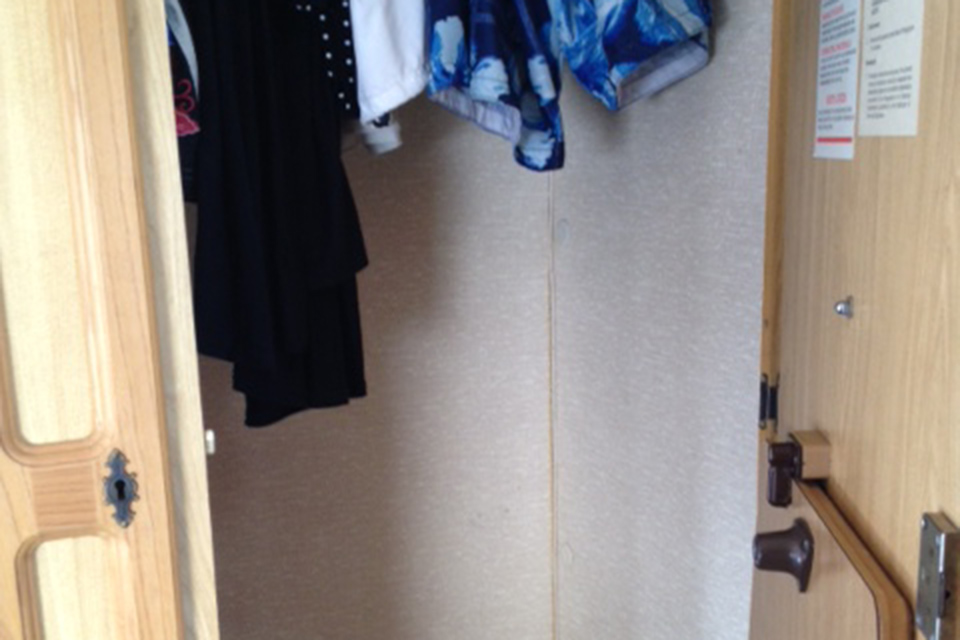 The stowaways were handed over to the French authorities and the driver and his companions are now in the custody of the French border police.
Strong presence
Paul Morgan, Border Force Director for South East & Europe, said:
This incident shows why we base Border Force staff in France - to stop would-be illegal immigrants before they can reach the UK.

Our strong presence in French ports like Calais and Dunkerque, and close collaboration with French authorities, helps protect the whole of the UK from people attempting to enter the country illegally.
As well as using physical searches Border Force officers also use sniffer dogs, heartbeat detectors and carbon dioxide probes to find people hiding in vehicles and freight.
Anyone with information about immigration crime can contact Crimestoppers on 0800 555 111 anonymously.
Published 28 June 2013