News story
Border Force dog prevents more than 100 drug smuggling attempts
Detector dog for Border Force has stopped an estimated 220kg of cocaine from reaching UK streets.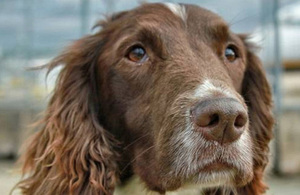 Border Force detector dog Megan has become the most successful drug prevention dog in UK history.
On Friday 17 January she sniffed out 3 parcels of cocaine on a flight from Jamaica at Gatwick Airport, meaning that the crime fighting canine has now prevented a record-breaking 102 drug smuggling attempts into the UK.
The 8-year-old Springer Spaniel, who joined Border Force from the Metropolitan Police in 2007, has used her drug detection expertise to sniff out drugs hidden in a variety of items over her career including laptops, a piston and garden sprinklers.
Megan demonstrated she had a nose for the job on her first detection in March 2007 when she found cocaine concealed in candles in freight sent from Barbados. Since then Megan has detected more than 220kg of cocaine with a street value of around £30 million. Her biggest find was 20kg of cocaine which she found in plates from Venezuela made of the drug.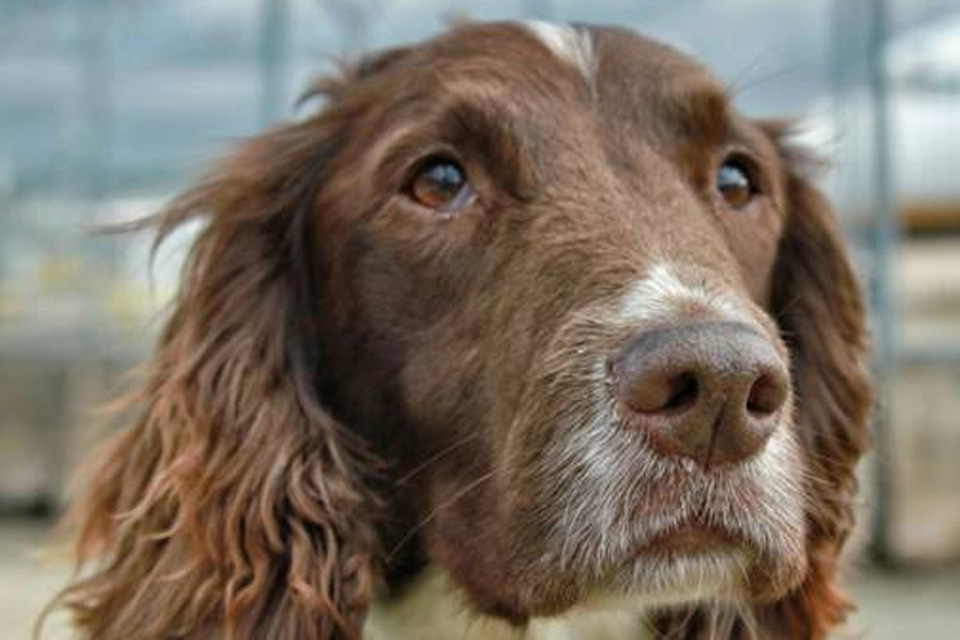 Megan's Border Force Handler, Steve Martin, said:
I feel very lucky to work alongside such a gifted and talented partner. Megan is a great asset to law enforcement and typifies the Border Force aim to secure the UK against the ongoing threat of drug smuggling.
Border Force Dog Team Leader at Gatwick Airport, Alan Thorpe, said:
Megan and Steve's career haul of over one hundred cocaine detections is an exceptional return for an exceptional team.

This reflects their hard work and dedication over the past 7 years in protecting and securing the UK border.
After 7 years of working on the front line Megan's retirement is now in sight and at the end of March she'll leave her kennels at Gatwick Airport for a quieter life in Kent with her handler Steve Martin.
Published 20 January 2014