Government response
Boost in specialist mental health midwives to combat post-natal depression: Government statement
There will be more trained specialist mental health midwives in the NHS to help women at risk of suffering from post-natal depression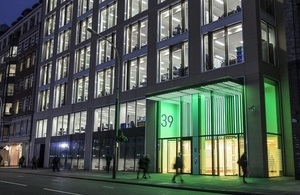 According to a recent report by the NSPCC, only around half of the country currently has access to specialised maternal mental health staff. Under new plans, national training body Health Education England (HEE) will make sure there is enough training in perinatal mental health so there are specialist staff available for each and every birthing unit by 2017.
Mental health issues affect around 10 per cent of women either when pregnant or after their baby is born. If untreated, mental illness can have a devastating impact on families and affect the ability of a mother to properly bond with her baby. In extreme cases, perinatal mental illness can be life-threatening – suicide is one of the leading causes of maternal death in the UK. Specialist mental health midwives and healthcare professionals have an important role in helping women during pregnancy and beyond.
Health Minister Dr Dan Poulter said;
We want to do everything we can to make sure women and families get as much support as possible throughout pregnancy and beyond, and we need to see a step change in the quality of mental health support available in the perinatal period.

Specialist mental health doctors and midwives are crucial in helping women at risk of suffering from depression, and we will ensure that there are enough trained mental health midwives for the whole country. This means women will be much more likely to get the help and support they need, which will go on to have huge benefits for families and children.

We are already increasing the number of midwives and health visitors, and we have increased the number of vulnerable women and families who will benefit from family nurses. But we are now going even further, so that more women will get the right support before, during and after child birth.
Dr Poulter has also committed to continue increasing the number of midwives in the NHS, and there will continue to be a record number of training commissions. Since 2010, there are over 1,300 more midwives working in the NHS, and a record 5000 midwives in training.
Published 12 November 2013