News story
Boost for unemployed young people with Youth Contract extension
Secretary of State for Wales, David Jones is urging businesses across Wales to use the scheme to help ease youth unemployment.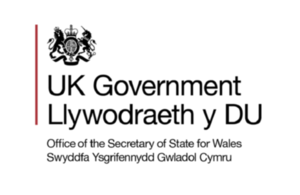 Secretary of State for Wales, David Jones is urging businesses across Wales to play their part in tackling youth unemployment by taking advantage of the extension of the Youth Contract scheme.
The UK government scheme, launched in April this year, provides new apprenticeship and voluntary work experience placement opportunities for 18-24 year olds.
From Monday, 17 December, employers Great Britain wide will be offered a wage incentive of up to £2,275 when they take on a young person who has been on benefits for at least 6 months. The incentive can be used to cover costs of national insurance contributions, or fund extra training or supervision that may be required.
Until now, the wage incentive was only available to young people on the Work Programme or through Jobcentre Plus in 20 hotspot areas across the UK, including Blaenau Gwent, Caerphilly and Merthyr Tydfil in Wales.
Secretary of State for Wales, David Jones, who is today visiting the Airbus wing assembly plant in Broughton in North Wales with the Prime Minister, is urging Welsh businesses to seize the opportunity to help give young people a head start in the labour market .
Mr Jones said:
  > While recent figures have shown that levels of youth unemployment are steadily decreasing in Wales, the number of young people out of work remains unacceptably high. > > Local businesses around the country play a vital role in tackling the problem of youth unemployment, and I want to make sure they take advantage of all opportunities on offer to them. > > The Youth Contract scheme is a welcome boost for young people and employers in Wales. It offers extra work experience places and wage incentives which provide young people with the skills they need to find work. It also cuts the costs for businesses to employ them. > > With the extension of the Youth Contract in Wales, I'm urging businesses large or small to make a commitment to our young people and give them the chance to showcase their skills to prospective employers.
Notes for editors
The Youth Contract, launched by the Deputy Prime Minister Nick Clegg in April 2012, supports businesses to get young people earning or learning.
The £1 billion plan will provide nearly half-a-million new opportunities for 18-24 years olds, including apprenticeships and voluntary work experience placements.
Published 13 December 2012