Bold moves to promote growth, protect media plurality and defend intellectual property
Jeremy Hunt lays out his vision for a new Communications Act at the RTS Cambridge Convention.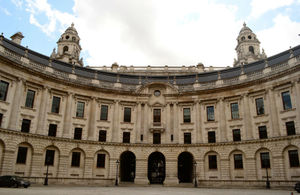 Culture Secretary Jeremy Hunt laid out a bold vision of a new Communications Act to the audience at this evening's RTS Cambridge Convention. 
Mr Hunt focused on three "radical elements" that he wanted a new Act to enshrine.
A focus on promoting growth in the Communications industry
Mr Hunt proposed accelerating the roll-out of superfast broadband and 4G mobile internet, strengthening the UK's already-impressive position in e-commerce, and allowing Public Service Broadcasters more flexibility to develop new business models
New measures to protect freedom of expression and media plurality
The Culture Secretary has asked Ofcom to develop a platform-neutral way of measuring media plurality, more appropriate to a multi-platform marketplace. In addition, he proposed to look at whether 'public interest' interventions to protect plurality should be allowed at any time, not just at times of corporate transactions, and additionally whether politicians should be removed from having the 'final say' in media mergers.
He also proposed an independent regulatory regime, appropriate for today's converged media marketplace. 
In the context of the Leveson Inquiry, the establishment of a new regulatory framework for the newspaper industry offers the opportunity to look to the future, creating a system that not only has the confidence of consumers but also applies across all the platforms on which tomorrow's newspapers will operate.
Protecting consumers and companies from offensive and unlawful content
To protect families from offensive content, Mr Hunt indicated that he will consider including in the new Communications Act an obligation on ISPs to ensure all their customers make an active choice about parental controls. 
To stem the supply of unlawfully distributed content, Mr Hunt reiterated the Government's support of the Hargreaves proposal to set up a new Digital Copyright Exchange, and proposed a range of possible measures "to make life more difficult for sites that ignore the law", including:
a cross-industry body, perhaps modelled on the Internet Watch Foundation, to be charged with identifying infringing websites against which action could be taken
a streamlined legal process to make it possible for the courts to act quickly
a responsibility on search engines and ISPs to take reasonable steps to make it harder to access sites that a court has deemed contain unlawful content or promote unlawful distribution of content;
a responsibility on advertisers to take reasonable steps to remove their advertisements from these sites
a responsibility on credit card companies and banks to remove their services from these sites
The ongoing Communications Review is currently considering consultation responses, and a Green Paper will be published before the end of 2011. 
The Secretary of State's letter to Ed Richards, Chief Executive at Ofcom.
Further information
Published 28 June 2012