Bob Neill says '3 cheers' for the 'local' at the Great British Beer Festival
Community Pubs Minister Bob Neill attends the country's biggest beer festival.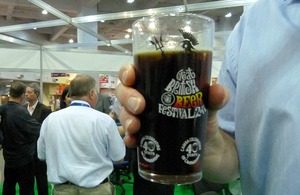 Mr Neill visited Earl's Court yesterday (2 August 2011) where he outlined plans that could help ensure cherished locals stay open following a sale.
Speaking at the Great British Beer Festival, Mr Neill formally launched a public consultation on a legal clause, called a restrictive covenant, which can lead to the closure of pubs - potentially depriving thousands of regulars of their much loved local and also preventing them from being able to run their pub as a community asset.
The minister was given a tour of Britain's biggest beer festival by Campaign for Real Ale National Chairman Colin Valentine and invited to sample one of the featured ales.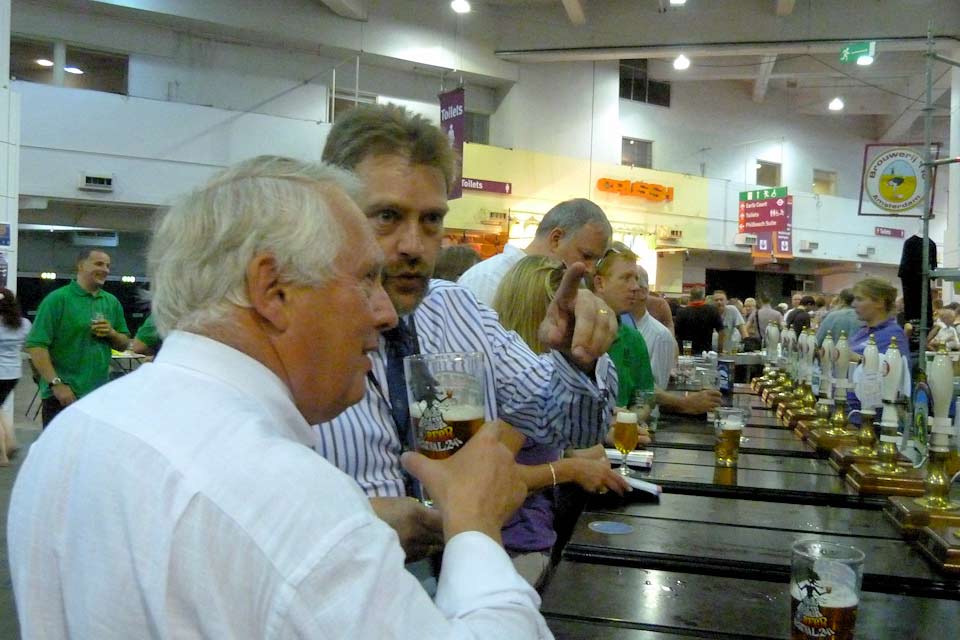 Celebrating tradition
The Great British Beer festival attracts thousands of thirsty punters each year to celebrate the great British pub and sample the huge selection of beers, ciders and ales that are brewed across the country. The Great British Beer Festival celebrates all that's traditional about the 'local' including pub grub, live music and traditional pub games like shove ha'penny, bar billiards, skittles and darts. At yesterday's event the Mighty Oak brewery's beer 'Oscar Wilde' was crowned 'best beer' in Britain.
Hubs of community life
Speaking to an audience from the beer and pub industry, Mr Neill emphasised the importance of the pub as a hub of community life, as important to the local social scene as to the local economy.
 
He said:
"Pubs are hubs of community life, as important to the local social scene as they are to the local economy. Throughout their rich and diverse history they have proved themselves to be resilient, enterprising and full of initiative. But time is being called at too many of our 'locals', depriving people of treasured places to get together in the community.  
"We are putting the people back in charge, giving them the power to step in and save their much loved community assets. Communities across the country are already stepping in to save their pub from closure. By reviewing this restrictive red tape we are giving people another opportunity to use their collective powers to ensure that their locals remain local and continue to thrive at the heart of the community."
Mike Benner, Chief Executive of Campaign for Real Ale said:
"Campaign for Real Ale wholeheartedly welcomes this announcement of a government consultation on the use of restrictive covenants - it's a great success for localism, and shows that government recognises that pubs are vital community assets that need to be protected. For the new community right to buy scheme being introduced as part of the Localism Bill to work, pubs need to be available for communities to keep open.
"It's a victory too for people power: this proposal came from communities on the ground, via their local councils who put the proposals to central government."
Published 3 August 2011