Bob Neill responds to Telegraph article on planning
Bob Neill responds to a Telegraph article that claims planners are already approving developments in line with the draft National Planning Policy…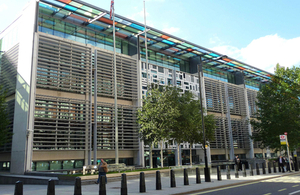 Bob Neill responds to a Telegraph article that claims planners are already approving developments in line with the draft National Planning Policy Framework.
Sir - You report (September 7) that planners have already been told to start approving developments on the basis of the Coalition's planning guidelines.
But the draft framework is not new legislation; it will only become national policy after the consultation period, when a final text, taking account of responses, will be published. The planning inspectorate simply sent guidance to its inspectors, as is normal when a draft policy is out for consultation, to ensure they are aware of it and treat it consistently when dealing with live cases. Ministers and the inspectorate have agreed that the framework is considered as a draft by inspectors.
We have a slow and bureaucratic planning system that costs the economy £3billion a year. Reform is imperative for our economic recovery. By combining all planning policies into one concise document we can create a clearer system.
Bob Neill MP
Local government minister
Published 17 September 2011