Bob Neill responds to Regional Strategies judgement
Responding to a High Court judgement, in a case brought by Cala Homes, on revocation of Regional Strategies, Communities Minister Bob Neill …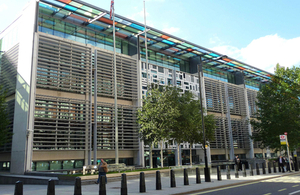 Responding to a High Court judgement, in a case brought by Cala Homes, on revocation of Regional Strategies, Communities Minister Bob Neill said:
This judgement changes very little. Later this month we will be introducing the Localism Bill to Parliament, which will sweep away the controversial regional strategies. Top-down targets don't build homes - they've led to the lowest peacetime house-building rates since 1924.

The Government remains firmly resolved to scrap this layer of confusing red tape. Instead, we will work with local communities to build more homes. This was a commitment made in the Coalition Agreement and in the general election manifestoes of both coalition parties. We intend to deliver on it.
Published 10 November 2010